Our Mission
Many Experiences.

One Team.
We want to see businesses thrive to make life better for their customers, employees, and their families. To do this, we commit ourselves to purposeful work that pursues creating a lasting impact. We seek to do all our work responsibly, valuing stewardship and a higher calling.
Our Culture
Each individual member at Open Path came to the team with real work experiences across several industries. One thing consistent across all our industry experiences was a need for marketing that was both modern and personable.

And that's what we offer at Open Path Digital Solutions: personalized business growth solutions on your terms.
We Value Relationships.
We Rely On Each Other.
We Communicate Wisely.
We Offer Solutions.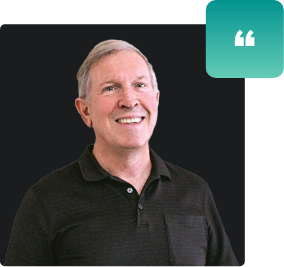 "We don't believe in a one-size-fits-all approach. We believe that every business deserves a partner who works with them as much as they work for them."
Chris Thornton
CEO & Co-Founder
Open Path Digital Solutions
View Our Work
Your Business is Unique
But odds are, we have experience in your industry
Working across a wide range of industries has taught us to harvest your team's unique perspective and insight. Through practical experience, we strive to convert your vision into reality.
Agribusiness
Chemicals & Composites
Construction
Education
Energy
Food & Beverage
Healthcare
Oil & Gas
Professional & Business
Saas
Technology
Industrial Equipment
Carve-outs
Manufacturing