Case Studies
Delivering Value At Every Stage of the Transaction Lifecycle
B2B, SaaS
A 2 Year Case Study: Building A Digital Growth Engine
This case study examines the results and key takeaways from one company's recent transformational sales and marketing journey. Learn the steps Open Path took to increase sales by 25% in the first year!
Access Download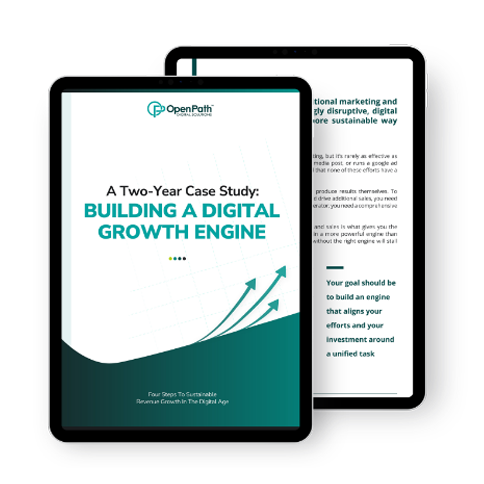 B2B, Manufacturing
Digital Marketing for Manufacturers
This case study uncovers how Open Path helped a furniture manufacturer revamp their entire business with a new website and a tight integration with HubSpot's CRM and ongoing marketing automations.
Access Download