Guides & Downloads
Transform Your B2B Company with the Right Business Strategy
Transform Your Company with a Business Strategy That Produces Results
Are your company's sales and marketing efforts not working like they used to? Have you acquired a new business, or are you looking to transform a company with a sales strategy that produces results?
If any of these situations sound familiar, this eBook is for you!
When you employ a comprehensive business strategy that utilizes modern sales and marketing techniques—including inbound (or content) marketing, account-based marketing (ABM), and sales automation strategies — it ensures your B2B company's long-term success! Even better, it sets the foundation for a cultural transformation of your business, which can help drive sustainable revenue growth for years to come.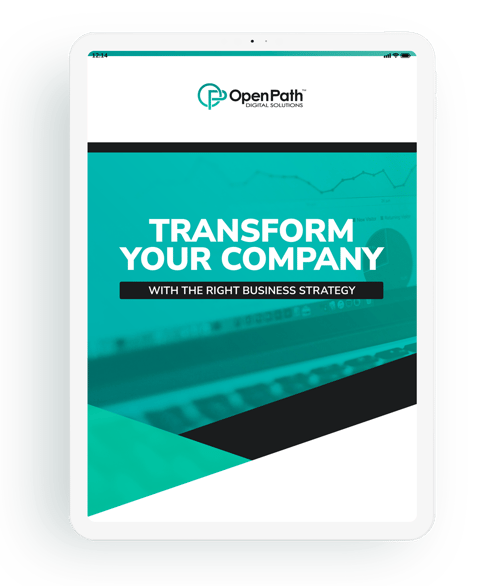 Gain the Insights You Need to:
Enhance your existing business strategy using a proven framework

Take advantage of a digital marketing platform that supports your business strategy

Gain a clear plan for aligning your sales and marketing teams to ensure growth

Build a strategic partnership to ensure your company's success