Messaging Workshops
Craft Messaging That
Truly Resonates With Your Target Audience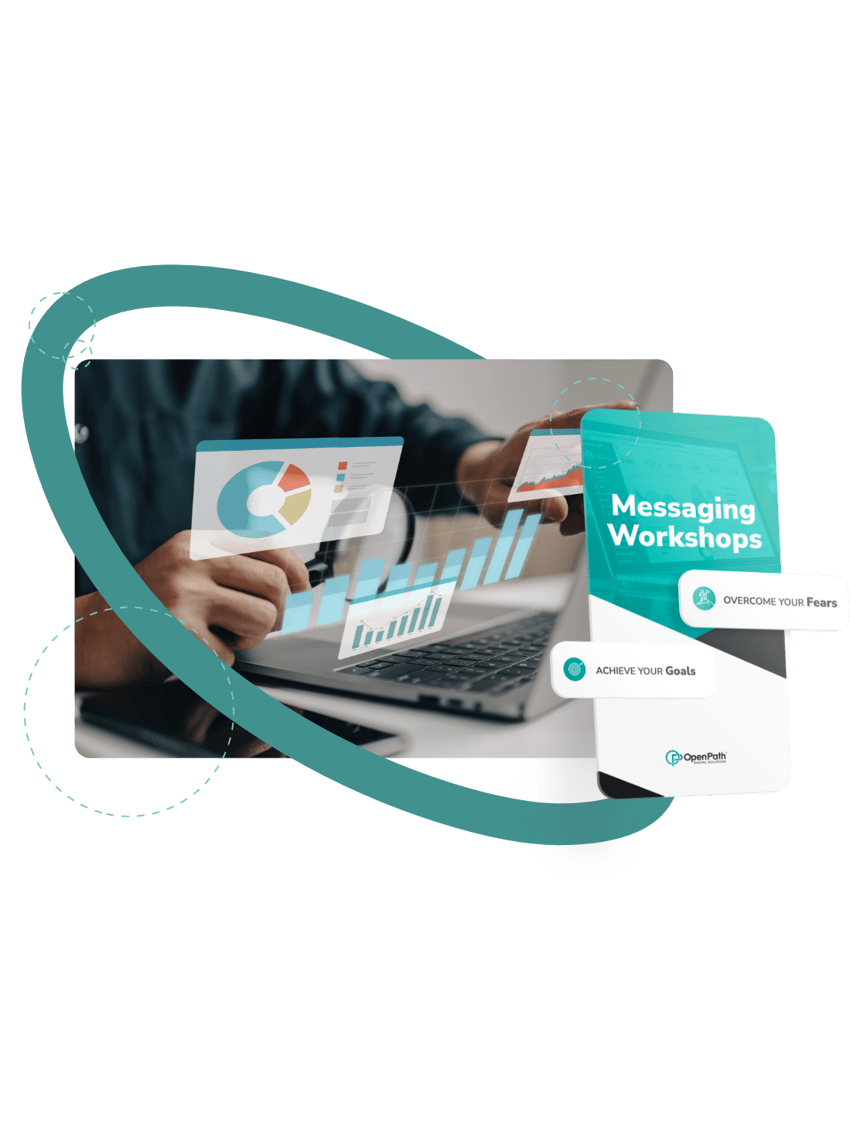 Develop Strategic Guidance & Company Alignment
Communicate Your Value
It's one thing to know what your customers want and another to know why they want it.
In these workshops, inspired by the StoryBrand Framework, you'll learn how to communicate what your products and services can do for potential customers and how you enable them to overcome their fears and achieve their goals.
With these workshops, you'll begin communicating your company as an extension of your customer's shared values.
What's Included In Our Workshops?
Open Path offers two distinctive workshop series options designed to meet your unique needs. Whether your focus is on Company Messaging or messaging specific to a Product or Campaign, these workshops help you develop strategic guidance and company alignment across the C-level, marketing, sales, and service teams.

"This messaging workshop has been the best experience that I believe we've ever had. Honestly, I feel like this process has caused me to find the answer that I've been seeking this whole time, for more than two years now, of how in the world are we going to market this. I think we've got it now, and we would never have had it without this exercise!
Brandon Fox | Owner | Chronotek
Ready to Start?
Our workshops are tailored to accommodate the valuable input of 4 to 8 cross-functional participants from your team.
At the end of the workshop, you will receive a comprehensive PDF highlighting the key takeaways and actionable insights. Additionally, we provide a 45-minute review call to ensure that you clearly understand the outcomes and can leverage them for future success.
WANT TO DISCUSS THE PROCESS?
Schedule a Call