Digital Positioning Plan
Quantify the Presence of Your Business Unit Relative to Key Competitors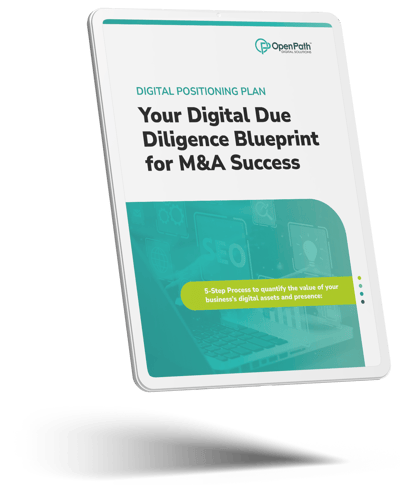 Your Digital Due Diligence Blueprint for M&A Success
Align Your Team's Marketing, Sales, & Service Efforts With A Positioning Plan
A Digital Positioning Plan empowers you to identify opportunities, discover threats, and uncover growth strategies through a 5-step digital due diligence process. Quantify your online presence relative to key competitors, gain valuable insights, and optimize your digital performance with this acquisition advisory report.
Gain insight into the value of your business's digital assets and presence
Your Digital Positioning Plan Will Include Analysis Across These 5 Due Diligence Areas
WANT TO DISCUSS THE PROCESS?
Schedule a Call