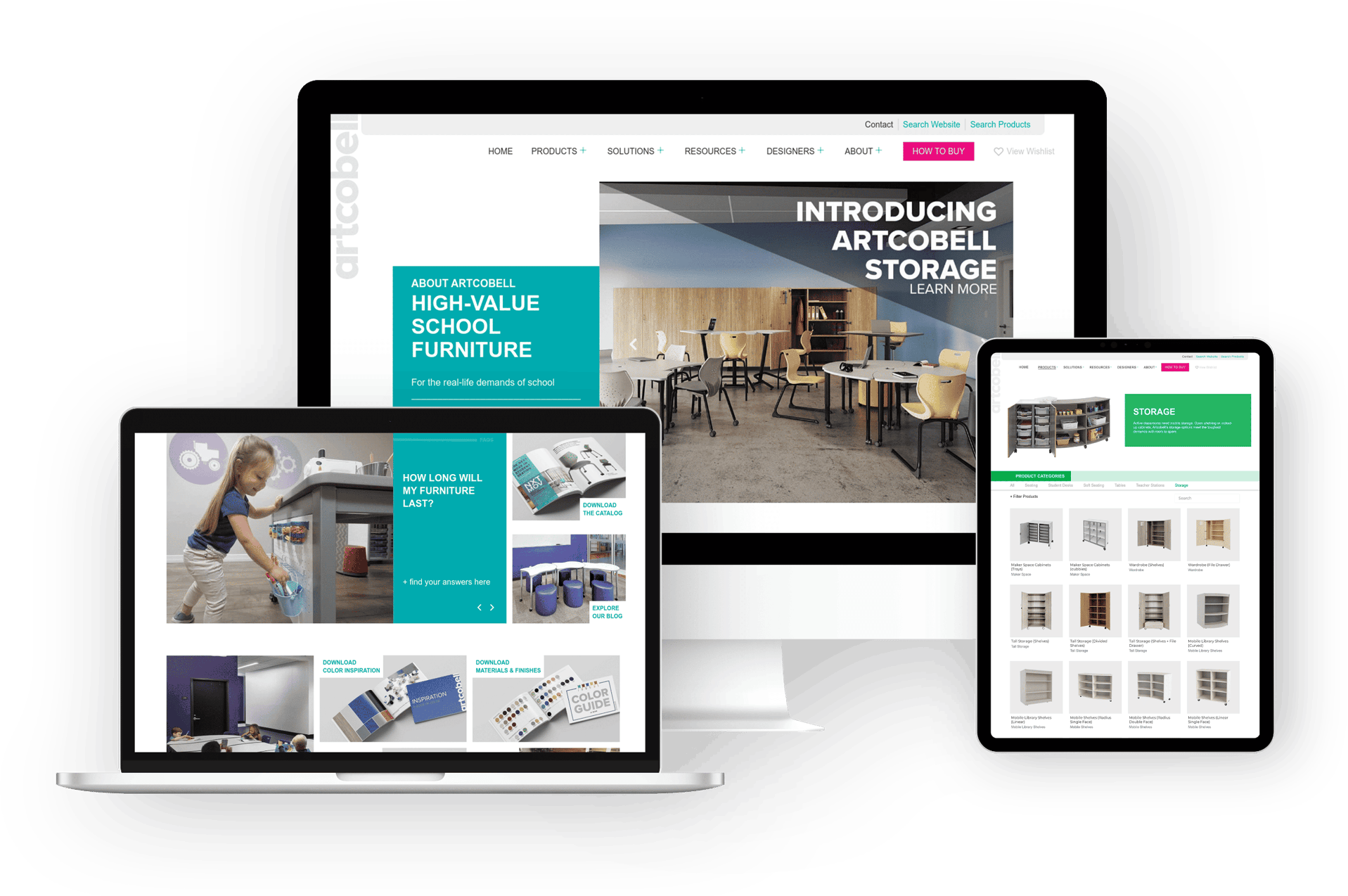 Overview of Artcobell
Artcobell Corporation is a reputable furniture manufacturer for learning environments in a variety of settings. Their designs are based on best practices for optimal teaching and learning experiences.
Partnership Dynamics
In 2017, Artcobell had just hired a new marketing director when we began our working relationship. Understanding the complexities of business relationships, we restructured our process to help the marketing team during their growth transformation. We worked with their new marketing director, providing guidance in marketing, sales strategy, and Hubspot CRM support, building strong relationships with her and her team. We are pleased to have an ongoing partnership with Artcobell, where we are often brought in to help with strategy, Hubspot implementation and campaign creation across various projects.
Transaction Lifecycle Highlights
Take a look at how we Partner with Artcobell for Success
The Challenge
The sales suppliers are the face of Artcobell, not the manufacturer itself. Before working with Open Path, they were not utilizing a CRM and had no set process for forwarding leads to the proper sales representatives working for their suppliers.
In addition, existing customers and company staff had reported that their website was confusing and hard to navigate. And this wasn't just an aesthetic problem; it had a detrimental impact on lead conversion efforts. While many potential customers were getting to the website, they simply weren't converting into leads. This led to website bounce rates that were well above the industry average.



Transition
Just coming out of an acquisition, the new management team came in with the desire to change the look and feel of the organization to represent new ownership. They aspired to elevate the brand and provide leads back to their sales representatives.
Artcobell recognized the need to hire a team with the expertise and proven processes to help them reach their goals and approached Open Path to help with their website, sales funnel, and digital marketing efforts.
Working with Open Path
A New Simplified & Streamlined Website
Open Path redesigned the website using data gathered through heat mapping analytics as a guide to better predict and track the natural flow a user takes through the website. Coupled with an aesthetic overhaul, the implemented changes helped visitors, distributors, and employees navigate the sitemap with little confusion. In addition, by segmenting contacts through form submissions, they ensured customers and visitors got in touch with the right distributor as they navigated the website.
Whether the user was an employee of the manufacturer, an existing customer, a visitor, or a distributor, navigation became much more straightforward, and the right persona was able to quickly identify where they needed to go on the website.
Increased Lead Qualification
By linking HubSpot with Artcobell's website, Open Path enabled lead conversion and qualification events by implementing calls-to-action (CTAs) across the content on the website. This entailed providing opportunities for visitors to convert into leads and leads to qualify themselves further by becoming educated through the content on the website.
Customers felt fully informed across the buying process; the dealers enjoyed a higher rate of deals and a higher number of sales; Artcobell enjoyed a lower workload, increased sales, and more reliable end-user contact information.
Improved Dealer Relations
Once contacts could be sufficiently segmented, Open Path collaborated with Artcobell to improve the sales and ordering process with the distributors.
The segmentation of contacts enabled Artcobell to get the right customer to the right distributor based on geographical location, resulting in automated dealer lead submissions. After these automations were implemented, dealers went from working with cold-to-lukewarm leads to having marketing-qualified leads handed to them through the form submission on the website.
Enhanced Communication Channels
The next step was to improve communication channels and contact management. Open Path set up HubSpot's CRM to manage the relationships between customers, visitors, and distributors.
Using HubSpot's CRM, relevant personnel across Artcobell could communicate consistently to all personas. In addition, it allowed for greater transparency and lead tracking between manufacturer and dealer.
Our Ongoing Collaborative Partnership
Artcobell's primary driver is its ongoing relationship with its customers and dealers.
To keep the sales funnel flowing, Open Path works with the manufacturer to design fresh and relevant content offers and emails to keep customers informed throughout new product launches and seasonal changes in product availability and sales.
Through workflows and automations, the manufacturer keeps all invested parties informed without overburdening their personnel. The automations allow customers and leads to remain engaged with Artcobell without taking up the sales and marketing teams' time communicating on a one-to-one basis.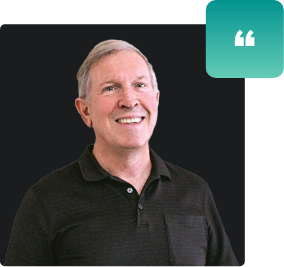 "We don't believe in a one-size-fits-all approach. We believe that every business deserves a partner who works with them as much as they work for them."
Chris Thornton
CEO & Co-Founder
Open Path Digital Solutions
View Other Examples of Our Work