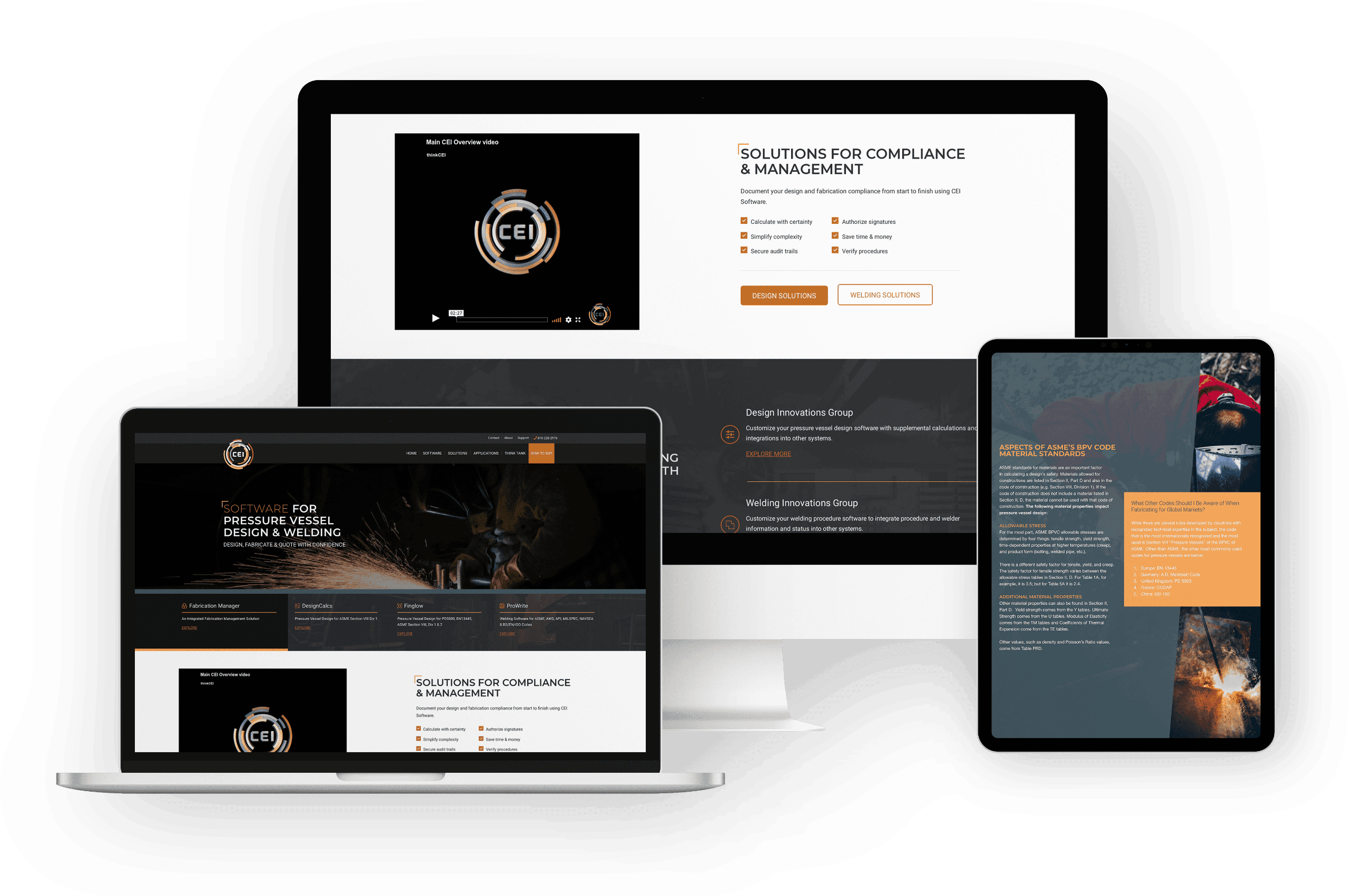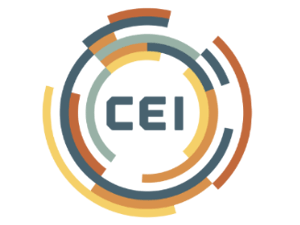 Overview of CEI
CEI is a pioneer in the pressure vessel design and welding procedure management software industry, becoming the first to offer a solution for ASME Section VIII and Section IX over 30 years ago.
Partnership Dynamics
We started a working relationship in 2016, supporting CEI as their primary marketing and strategic implementors across website design, development, and HubSpot Marketing. As CEI grew and started to reap the benefits of HubSpot Marketing, we moved into a strategic partnership across HubSpot sales enablement and service hub. Due to CEI's rapid growth, they have acquired several companies and hired a marketing portfolio manager. We still lead in strategic direction but have built a strong collaboration with their new internal team to juggle implementation and coaching.
Transaction Lifecycle Highlights
Take a look at how we Partner with CEI for Success
The Challenge
CEI saw the need to move from their traditional sales lead channels, such as regional trade shows, word-of-mouth, and cold calling, with a desire to market their products globally. They approached Open Path to help execute a viable digital transformation strategy, including optimizing their website and SalesForce database for high-volume lead generation.


Quick growth through initial value creation activities represented a significant transition toward CEI's next step to acquire companies within their vertical. From pre-acquisition to post-acquisition, CEI understands how important it is that the spin-ups are compatible with their business and those complex integration problems are handled carefully.


CEI's decisions are rooted in becoming a dominant international software niche company. They recognize the constant need to increase cross-selling and upselling opportunities through their other existing business units while achieving success within their spin-ups.
CEI recognized the necessity to hire a group with experience and proven processes to help them reach their goals without demanding a heavy commitment from their already time-consumed sales team. They approached Open Path to help with their M&A investment strategies, already having experience working with them on initial value-creation activities.


Working with Open Path
Working alongside CEI, Open Path used cutting-edge technology to uncover the data analytics needed to drive successful transformations, working through the entire investment lifecycle. We continue to partner with CEI to support them in generating new value-creation activities and discovering untapped opportunities.
Pre-Acquisition: When we engaged with CEI, they were already in a post-acquisition phase and looking to accelerate as a spin-up. After working with them on some initial growth activities that helped them meet revenue goals, they expanded their portfolio through additional acquisitions. Open Path helped with the digital due diligence in acquiring these new companies by conducting in-depth interviews with the acquisition's senior management to understand their pre-existing lead generation and sales approach.
Next, we proceeded with our digital due diligence by analyzing the strengths and weaknesses of the new acquisition's digital presence and competitive environment to expose risk and reveal opportunities.
Our high-level review included the following services to provide strategic recommendations for aligning the new business units' digital assets and lead generation pipeline to existing portfolio units and products:
Digital sales and marketing pipeline review
Digital brand strength and competitor digital presence analysis
Redirection of website authority and traffic to the acquired business unit's new website
We provided actionable recommendations for the new business units' website design and integration with the existing portfolio. Updating other portfolio websites enhanced cross-selling opportunities with other business units.
Post-Acquisition: Open Path supported CEI throughout the complexities of integrating the new business units by providing branding and messaging, website updates, and sales team onboarding. In addition, Open Path provided the new website build and supported the integration of HubSpot Sales and Marketing Hub with SalesForce to provide lead-to-cash insights to the sales team.
Value Creation: With the digital framework enabled, CEI was prepared to add value-creation activities to accelerate growth opportunities in the global marketplace. CEI has increased web traffic, improved its brand presence, and attracted leads through an ongoing collaborative partnership using our value-creation support services (outlined below). As a result, they have significantly reduced reliance on traditional methods such as trade shows and cold calling.
Inbound Marketing — Content creation to align with the needs of targeted leads to inspire long-term customer relationships.
Nurturing Campaigns — Marketing efforts to build relationships between leads and the brand.
Blogging — Content creation to inform and educate target personas.
Webinars — Live online educational presentations to connect with customers.
Digital Paid Ads — Pay-per-click online advertising to initiate immediate traffic.
Online Sales Brochures — Printable brochures detailing product features to add value to customers.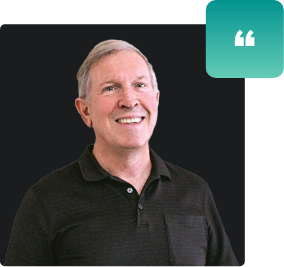 "We don't believe in a one-size-fits-all approach. We believe that every business deserves a partner who works with them as much as they work for them."
Chris Thornton
CEO & Co-Founder
Open Path Digital Solutions
View Other Examples of Our Work