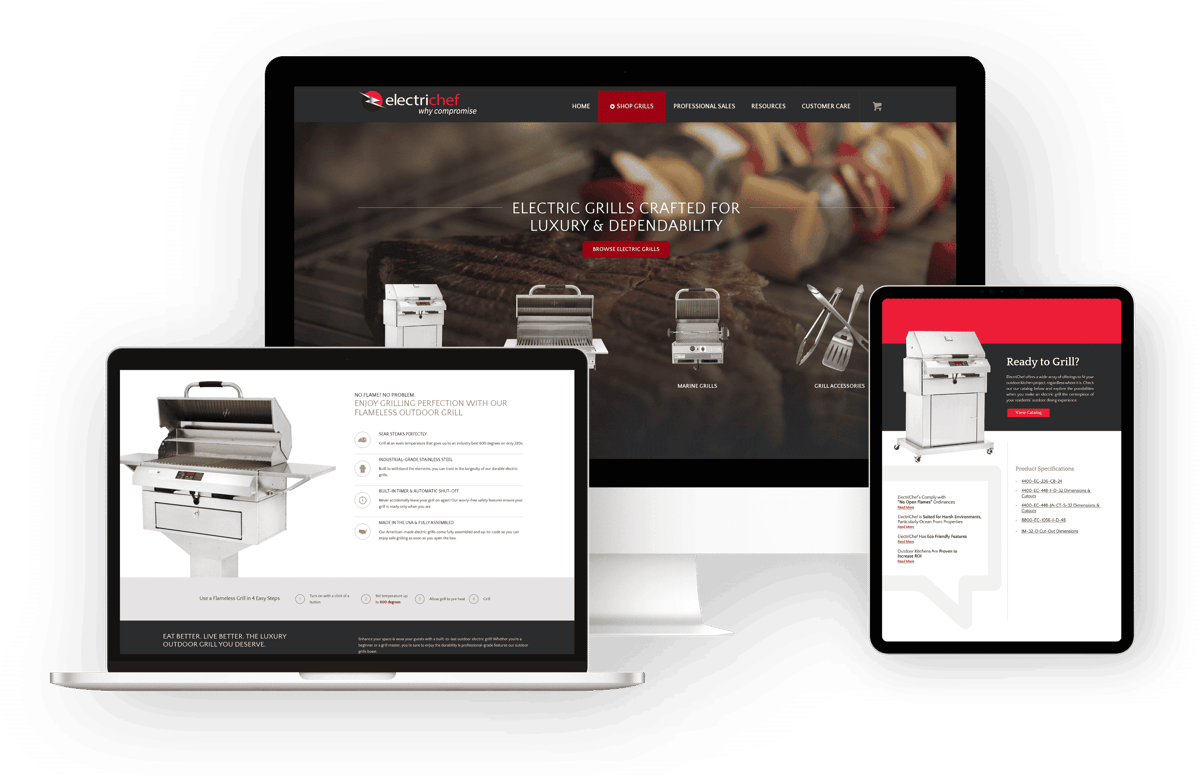 Overview of ElectriChef
ElectriChef is a company that manufactures high-end outdoor electric grills. Their market was strong regionally, but they wanted to develop a dominant nationally focused lead generation pipeline.
Partnership Dynamics
We began our relationship with ElectriChef in 2016 as a marketing and strategic implementor to build an effective lead generation pipeline to help them expand into national markets and support a generational management shift. As ElectriChef began to grow in these new markets, we moved into a strategic partnership to help them maintain national growth as they transitioned to digital automation and e-commerce expansion. We are just entering into our partnership with the new management team and look forward to supporting them.
Transaction Lifecycle Highlights
Take a look at how we Partner with ElectriChef for Success
The Challenge
ElectriChef had a robust presence in their small region and heavily depended on those existing regional relationships for new business.

Management had the challenge of retaining customer relationships as sales duties transferred to the next generation.

They aimed to implement an effective lead generation pipeline that didn't depend on long-standing local relationships.


ElectriChef's market is an upscale clientele, and they needed a lead generation capability to reach out to higher revenue markets nationally without growing their sales force. As a small company that's lived off relationships, they realized they needed to begin with the right strategies and tools to implement a plan.
Electrichef needed a full-service partner that could help with competitive market analysis, update their website, and develop a digital marketing strategy that would enable online sales. Running a small business demands significant time and energy from the ownership team. Open Path created a support structure that helped Electrichef succeed with a minimal time commitment.


Working with Open Path
Pre-Transition Value Creation Stage: Open Path supported ElectriChef in building targeted sales channels to expand their niche product to a national level and position them for generational transition. In addition, to help achieve the owner's goal for growth without hiring additional salespeople, Open Path recommended an inbound approach to marketing. This strategy would create valuable content that aligns with their desired target audience's needs and inspires long-term relationships.
We identified a competitive environment during digital due diligence by completing a digital competitive matrix. After thorough data analysis, we developed a plan to create content to target new major sales channels, such as architects and designers, and implemented an effective lead nurturing campaign. Due to ElectriChef's small company size and lack of an internal marketing team, we operated as a Fractional CMO to implement the following lead nurturing activities.
Redesigning the website to convert to an e-commerce site.
Leveraging targeted content through blogs and emails by identifying new buyer personas.
Executing a personalized lead-nurturing email marketing campaign.
Aligning sales team and marketing strategies to trigger successful lead conversions.

Creating an automated email marketing campaign designed to nurture leads into paying customers.
Transition Phase: An initiative to make a generational management-based transition while moving from relationship-based marketing to inbound marketing was implemented.
Post-Transition Value Creation: We are just entering this phase and are excited to welcome new management.
We have enjoyed our partnership with ElectriChef for over five years, supporting them in realizing scaleable, sustainable revenue growth through its transition to digital automation and e-commerce expansion. They have been able to rely less on traditional marketing sales processes, thus eliminating the need for hiring additional salespeople.
We are just entering this phase and are excited to welcome new management.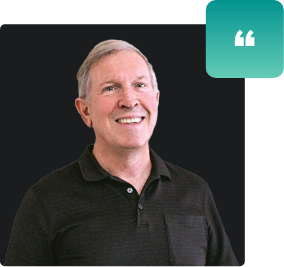 "We don't believe in a one-size-fits-all approach. We believe that every business deserves a partner who works with them as much as they work for them."
Chris Thornton
CEO & Co-Founder
Open Path Digital Solutions
View Other Examples of Our Work