Competitive Matrix
Stay ahead of the competition and maximize your success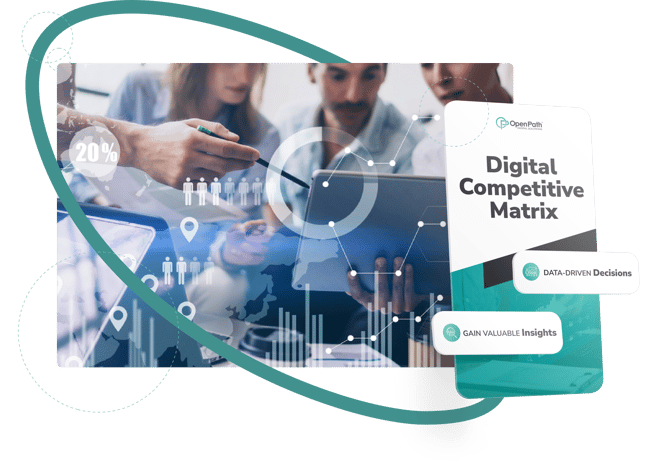 Uncover new growth opportunities with a comprehensive Competitive Matrix
Gain valuable insights into your competitors' digital strategies, lead generation processes, and market scalability, while receiving a comprehensive report that covers key areas essential for informed decision-making. Armed with these actionable insights, you'll be empowered to make data-driven decisions that propel your business toward success.
Gain insight into the value of your business's digital assets and presence
This Competitive Analysis Covers the Following Key Areas
Looking for Something More Comprehensive?
Request a Digital Positioning Plan
A Digital Positioning Plan empowers you to identify opportunities, discover threats, and uncover growth strategies through a 5-step digital due diligence process. A recommended step for M&A.
WANT TO DISCUSS THE PROCESS?
Schedule a Call