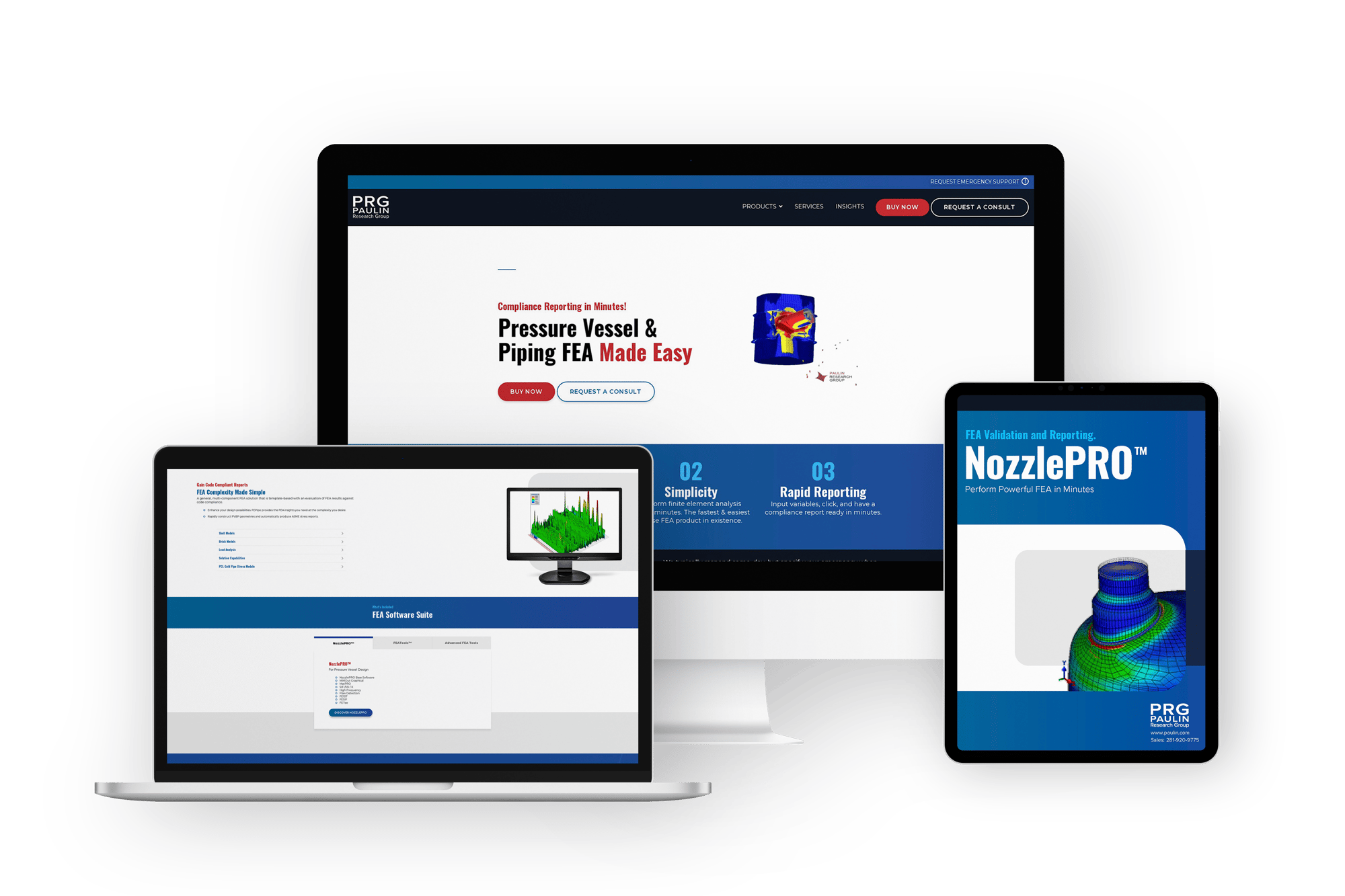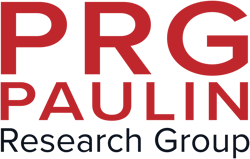 Overview of PRG
Paulin Research Group (PRG), a subsidiary of Computer Engineering Incorporated (CEI), provides finite element analysis solutions for pressure vessels and piping designs.
Partnership Dynamics
Our pre-existing partnership with CEI, the parent company of PRG, served as the foundation for our subsequent collaboration with PRG in 2021. We acted as their principal marketing and strategic implementers for website design, development, marketing, and HubSpot implementation. Based on PRG's favorable reputation among its users, CEI recognized PRG's potential as a substantial investment opportunity and entrusted our Digital Competitive Analysis process to confirm these findings. This resulted in confirming that PRG was indeed a valuable investment.
Transaction Lifecycle Highlights
Take a look at how we Partner with PRG for Success
The Challenge
One of PRG's most significant obstacles was marketing its product effectively. Despite offering a superior product at a highly competitive price, their marketing strategy was limited to word-of-mouth promotion. Their website also presented a further challenge, as it needed to be updated and easier to navigate. As a result, they sought our services to help them build a comprehensive marketing strategy from the ground up, addressing these challenges.
Working with Open Path
Working in collaboration with PRG and its parent company, CEI, we offered support throughout each stage of the investment lifecycle.
Pre-Acquisition: During our pre-acquisition process, we conducted digital due diligence to identify the competitive landscape and determine the necessary digital positioning required to capitalize on opportunities and develop lead-to-cash platform strategies.
Our analysis found that PRG's product had a high demand with minimal competition, signaling significant untapped potential. Our thorough analysis also revealed that PRG required significant marketing efforts (including cross-selling opportunities) to capitalize on its potential.
Post-Acquisition: We facilitated a branding and messaging workshop to establish a strong brand identity and designed a website tailored to the product's unique attributes to engage visitors effectively.
Through our messaging workshop, we identified that the primary sales objections were not related to pricing but rather to the complexity of the product and a lack of understanding of its value proposition. Our analysis further revealed that project viability by fabricators was the primary concern.
To highlight this value proposition, we simplified the complex nature of the messaging to make it easier to understand. This resulted in a stronger association between the product and the sense of safety in customers' minds, leading to better engagement. In addition, by refining and simplifying the marketing message to clarify the value, PRG determined that they could generate much more revenue by pricing their software at a rate more akin to its market value.
Value Creation Services: With the digital framework planned and enacted and a new website focusing on compelling messaging, PRG was prepared to leverage modern best practices to streamline and automate the sales process. This would help them add value-creation activities to accelerate growth opportunities in the global marketplace.
During the initial six months of our partnership, PRG experienced remarkable success, including a fourfold increase in contact and lead generation, a significant 33% increase in website traffic, and continued sustained growth through our ongoing relationship. Within a year, website traffic had tripled from the pre-acquisition stage.
Having revealed several cross-selling opportunities between CEI and PRG in our website traffic pattern analysis, we continue an ongoing collaboration using our value-creation support services (outlined below).
Inbound Marketing — Content creation to align the needs of targeted leads to inspire long-term customer relationships.


Nurturing Campaigns — Marketing efforts to build relationships between leads and the brand.


Blogging — Content creation to inform and educate target personas.


Online Sales Brochures — Printable brochures detailing product features to add value to customers.


New Product Consulting & Marketing – Guidance to best position new software to generate leads and sales.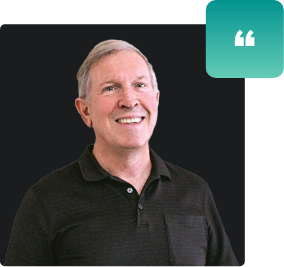 "We don't believe in a one-size-fits-all approach. We believe that every business deserves a partner who works with them as much as they work for them."
Chris Thornton
CEO & Co-Founder
Open Path Digital Solutions
View Other Examples of Our Work