3 min read
OPEN PATH BLOG
2021 Top Books for Business Development and B2B Strategy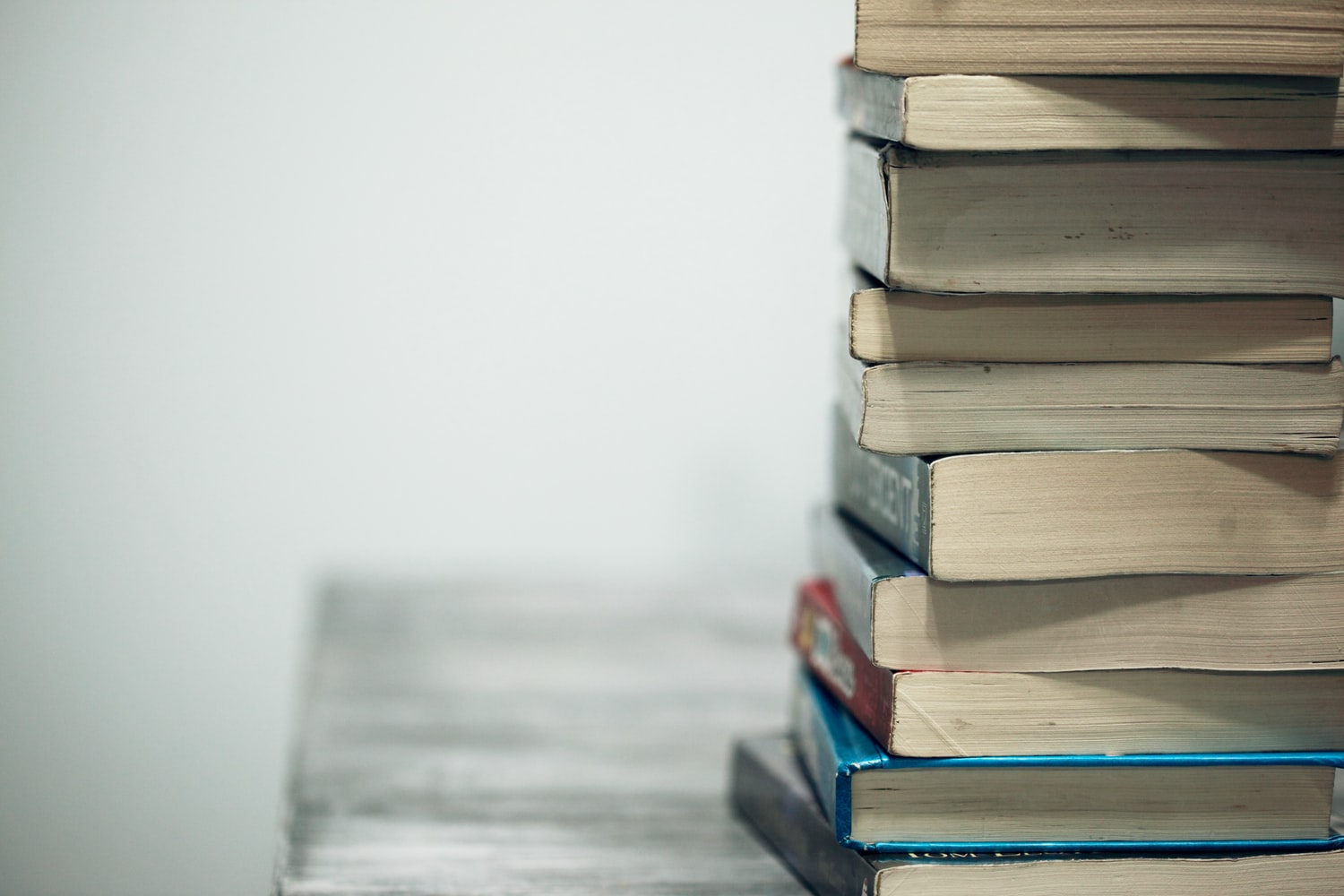 Chris Thornton | February 15, 2021
As you grow and shape your company, you know that education is always an ongoing process. Going into 2021, here are our picks for must-reads to get you ahead when it comes to B2B strategy and business development.
2021 Must-Read Books for Business Development and B2B Strategy
Do you find that, regardless of how much work you do for your business, you never have enough time (even when business is good)? The goal has always been for you to run your company, but it constantly feels like your business is running you! In "Clockwork," author Mike Michaelowicz seeks to educate entrepreneurs on how to liberate themselves from their business needing them.
What if you could position your business to run by itself, like clockwork? The clockwork strategy is the key to not getting burnt out and continuing to have a real-life with the freedom to love your work again. In this book, you'll learn how to distill the actual necessities of your job by performing a time analysis. If what you're doing doesn't contribute to the core function of your business, then trash, transfer, or trim it until it does.
In this business development book, author Jim Wilder breaks down the core of the way we think, change, and relate, balancing how information is processed in both the left and right portions of the brain and how that impacts our decision-making.
To be an effective leader, he argues, you must be "rare," or:
Remain relational: Even when there are problems, relationships are the most important thing to take care of.
Act like yourself: Your personality needs to be dependable and consistent in order for people to trust you—not an enigma that changes with the situation.
Return the joy: Failures, embarrassments, fear, and despair are bound to happen, but an effective leader does not let these factors control them.
Endure hardship well: Leaders are the model. How they handle hardship sets the tone for everyone else.


Further, Wilder analyzes group dynamics and how better information and better decisions translate into significant business transformation. The most effective way these positive changes are made is when they're coupled with an informed identity and a sense of belonging to an empowered and hopeful team. Give your B2B strategy a boost when you consider these helpful points!
Communicating the value of your company can be hard. You offer a robust solution with many intricate details and it's challenging distilling that information down to a two-minute elevator pitch. You need a framework to ensure you're saying the right thing to the right people at the right time.
Enter "Building a StoryBrand" by Donald Miller. This easy-to-read marketing and business book will help you shape the way you talk about your business. From website and email copy to social media posts and webinar scripts, the Storybrand framework will impact your entire business message and unify your team around a common message that's sure to connect with your intended audience.
As Donald Miller would say, "If you confuse, you'll lose." So stop confusing and losing your customers and take the next step to fine-tuning your company's message when you read this fun, entertaining and highly relevant business development book.
Each person is wired differently, so marketing content and sales strategies that work with some people might not work with others. At the heart of changing minds is appealing to a person's motivational triggers. The key to this is understanding what people value and what causes them to change, which feeds into their psychology of motivation.
Among other factors, author Shelle Rose Charvet outlines these tendencies in how people respond, such as:
Proactive or Reactive: Are you motivated by doing or analyzing?
Toward or Away From: Are you trying to reach a goal or avoid a problem?
Internal or External: Do you value the input of others or do you prefer to use your own discernment?
Options or Procedures: Do you prefer the freedom to choose or are you more comfortable working within proven guidelines.
Furthermore, the author challenges you to dig into the way people are convinced to make a purchase. For example: is it through seeing, hearing, reading, or doing? As well, how long and how much evidence does it take the person to make a decision? As you can imagine, this varies from person-to-person.
From a sales perspective , there are some questions you need to ask yourself about your customers:
At what rate do they prefer change? How much information do they need before making a change?
How do they communicate and interpret non-verbal communication?
How does stress influence their purchasing decisions?
What kind of environment and role do they prefer?
When you consider these types of questions, your team can build a B2B strategy that's more effective than simply guessing how people work.
Getting Ahead in 2021 is Easy with the Right Help
These great books have massively influenced the way we, at Open Path, have crafted our own business development strategy. If you like these best practices and tips, then you'll love the way our team implements them! Schedule a time to talk with one of our growth strategists and we'll help you plan your business growth strategy for 2021 with these must-know tips in mind!
View More Blog Posts