2 min read
OPEN PATH BLOG
How To Use Hashtags Effectively in A B2B Company's Social Media Posts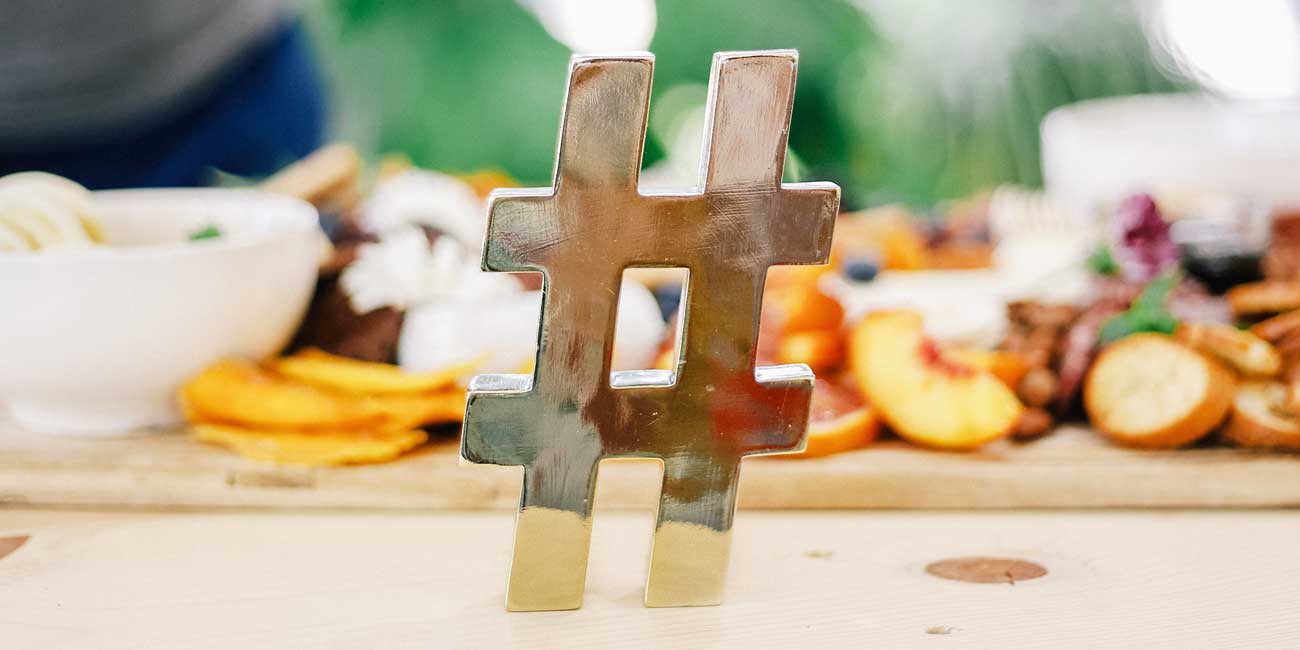 Lindsey Roberson | September 30, 2019
How To Use Hashtags Effectively
We are living in a digital age, especially when it comes to marketing.
A common tool companies use today in order to market products and services is social media. And while social media platforms are a wonderful way to showcase your organization as part of your digital marketing strategy, it can be challenging to understand social media best practices to reach your target market.
As well, it can be intimidating to begin growing your social media profile.
There is a myriad of ways to enhance a social media post, from pictures to videos to tagging. One of the most simple strategies, though, is the hashtag. Even though it's a small component of a social media post, it's something that can be implemented immediately to reach a wider audience.
We've compiled a list of best hashtag practices to show you how to use them effectively and help your company build a social media profile as you develop your B2B social media strategy.

The Basics of a Hashtag
So, what is a hashtag exactly?
It's a word or group of words that describes or categorizes a post and is written directly after the # sign.
Adding hashtags to social media posts increase organic traffic since viewers can search social media platforms by hashtag topics. A great reason to use hashtags on a platform like LinkedIn is that it opens the reach of your post to new viewers who aren't following you yet.
Hashtag Best Practices
How many hashtags is ideal to use in a post?
The goal should be to keep it between 1-5 hashtags per post.
You don't want to overwhelm your post with hashtags because you run the risk of burying your message. Use the hashtags that are appropriate for your post, meaning if you don't reach 5 hashtags in a post organically, don't put more hashtags simply to reach that number.
What topics should hashtags include?
The words used in the hashtag should be relevant to your industry, company, and post. Using an off-topic hashtag can come across as spammy to viewers. Since the people whom you are attracting with hashtags are not familiar with your company, you do not want to leave a spammy first impression.
How long should a hashtag be?
The best hashtags are a single word or short phrase. A good trick is to think of your hashtag as a tab on a file. You want to categorize your files correctly, but you don't want it to be too long.
The 3 Hashtag Take-Aways
1. Do not overwhelm your post with hashtags.
2. Do not hashtag every word.
3. Only use hashtags that relate to your post.
How to Research the Best Hashtag
On the social media platform you're planning to post on, type # into the search bar, followed by your topic. See how many posts are using that same hashtag and what information is being categorized with it.
Now you know how to use hashtags effectively you can confidently create new posts that reach more viewers on your company's social media platform.
View More Blog Posts