4 min read
OPEN PATH BLOG
Why the Storybrand Framework Isn't Working for Your Business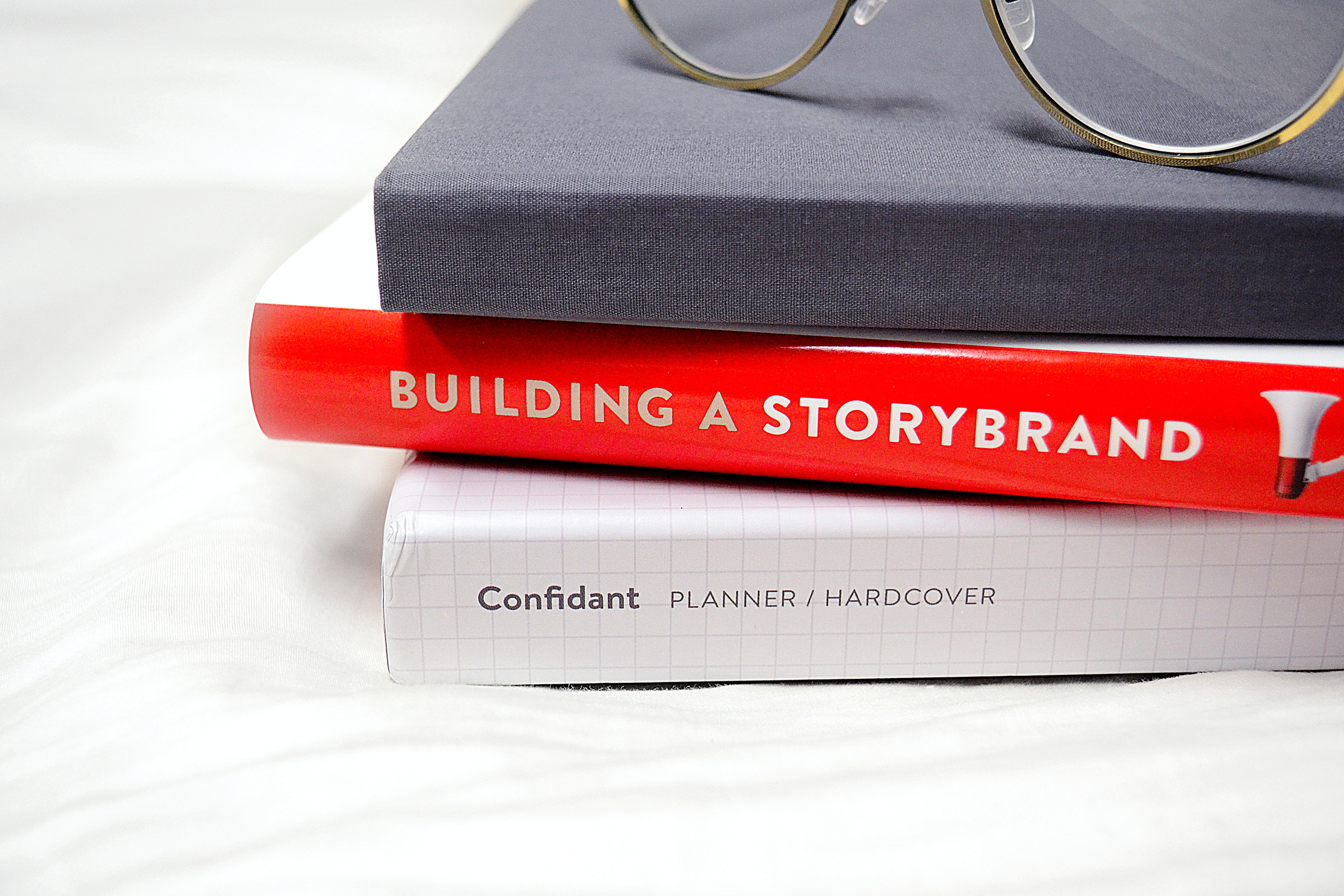 Crystal Huss | May 17, 2021
Like most companies in the modern digital age, you've done your research and have a firm understanding of what it takes to grow your business online:
A strong sales & marketing strategy
A high-performing website with a resourceful CRM
A content marketing strategy (blogs, eBooks, webinars)
A strong social media presence
And the list could go on….
But lately you've been hearing a lot about "storybrand," or your "brand story." While the concept of telling a story is not a new concept, you're probably wondering, "What's the big deal?" Why are companies so hung up on following the Storybrand Framework to grow their business?
In this blog, we'll:
Review what the Storybrand Framework is
Explore how it benefits companies
Uncover the framework's flaws
Equip you with the knowledge you need to employ the Storybrand Framework and actually see results
What's the Storybrand Framework & Why is it a Big Deal?
In its most simple form, the Storybrand Framework is a marketing strategy that helps brands "tell a clear and compelling story." As Donald Miller says, "It's a way for customers to actually understand you."
Donald Miller created the seven-step Storybrand Framework based on the idea that people understand and remember stories better than most forms of communication. Users of the Storybrand Framework believe that by simplifying their message and making their customer the "hero" of the story, they can grow their business.
Here's a quick overview of the seven steps of the Storybrand Framework:
Establish the hero (your customer)
Identify that hero's problem
Introduce your company as a guide to help the hero solve their problem
Give the hero a plan to follow
Encourage them into a plan-of-action
Show them how this plan avoids failure
Help them understand how this plan ensures their success
Why the Storybrand Framework is Flawed
The problem is, a lot of people think if they run their company through this seven-step framework and update their business' website with this new messaging approach, they'll instantly see results.
Wrong!
If your company has been unsuccessful using the Storybrand Framework, you're not alone. Telling a good story isn't what drives business growth. Rather, telling the right story to the right audience is. While the "story" is crucial for strong communication, if you're telling your story to the wrong audience or telling it in a way that doesn't resonate with them, you're not going to get any traction.
For example, if your barbecue business follows the seven-step Storybrand Framework perfectly, you still won't be able to communicate your company's value to a die-hard vegan. In fact, a die-hard vegan is never going to care about your story and is never going to come to your business.
Your Brand Messaging Goes Beyond the Storybrand Framework
As an avid Storybrand fan, I'm not discouraging you from using the Storybrand Framework. In fact, quite the opposite! I highly recommend it. I use the Storybrand Framework to shape the bulk of the content writing I do. But what I also want to discourage you from thinking is that if you follow the Storybrand Framework, you'll instantly craft a winning message that turns an ROI on your marketing efforts.
Rather, before you employ the Storybrand Framework, you need to take a hard look at your company's brand positioning to make sure you're telling the right story to the right audience.
What is "Brand Positioning?"
Simply put, brand positioning is how people perceive your company. When they think of your business, what comes to mind? What feelings does your business evoke? Your brand positioning is the foundation for your marketing and sales strategy and should help you stand out from your competition.
Your company's brand positioning includes, but is not limited to:
Your company's overall value proposition
Positioning statements for each buyer persona or solution
Your company's culture & mission statement
Your business' tone, voice, messaging, and general personality (including on social media channels)
Print and digital aesthetics, including company logos, fonts, styles, colors, etc…
What Comes First: Brand Positioning or the Storybrand Framework?
Without thinking through your brand positioning, you run the risk of sharing the wrong story to the wrong audience. When you establish your brand positioning first, it opens the door for you to follow the Storybrand Framework in a more lucrative way and more effectively turn potential customers into leads, leads into actual customers, and customers into loyal brand advocates.
As you run your business through the Storybrand Framework, you also need to go through some critical brand positioning exercises. For example, let's take a closer look at Step 1 of the Storybrand Framework, which is to identify the hero.
While identifying the main character (hero) of your story is important for your company, you must first identify all of your buyer personas. A buyer persona is a "semi-fictional representation of your ideal customer based on market research and real data about your existing customers (Hubspot)." As a matter of fact: you may have more than one hero in your story, but every person who interacts with your company needs to think they are that hero. In order to do this effectively, you may need to create corresponding "stories'' and messages for each of your company's buyer personas. You'll need to think through your ideal customer's demographics, buyer behaviors, motivations, and goals.
Understanding Your "Hero" in the Storybrand Framework
Yes, your company needs a "hero" to most effectively communicate, but that hero should be well-defined and understood through the process of identifying your buyer personas. You can't fully understand your customers' problems, empathize with them, offer them a relevant solution, or paint the picture of success without knowing who they are!
Along those same lines, you'll also need to think through the buyer's journey when you're crafting your messaging. Essentially, where is a customer in regard to understanding your brand? Do they know who you are? Do they understand how you're different from the competitors? You need to create messaging that attracts, delights, and converts your buyer personas. While the Storybrand Framework is an excellent process, you can't arrive at this level of detail without fully understanding your company's overall brand positioning.
Establish Your Company's Brand Positioning Using the Right Story
Need help getting started? My team and I at Open Path Digital can help! As a full-service digital marketing agency, we specialize in brand positioning and can help you as little or as much as you'd like! We've got the Storybrand Framework nailed down, but we don't execute it until we fully understand your business, who you're targeting, and why. Better yet, we train you to understand your brand positioning with our proven methodology, which means as your business evolves over time, you'll have the tools and insight you need to keep your brand strategy relevant and applicable.
View More Blog Posts