3 min read
OPEN PATH BLOG
Diagnose and Fix Your Marketing Issues with Hubspot Marketing Hub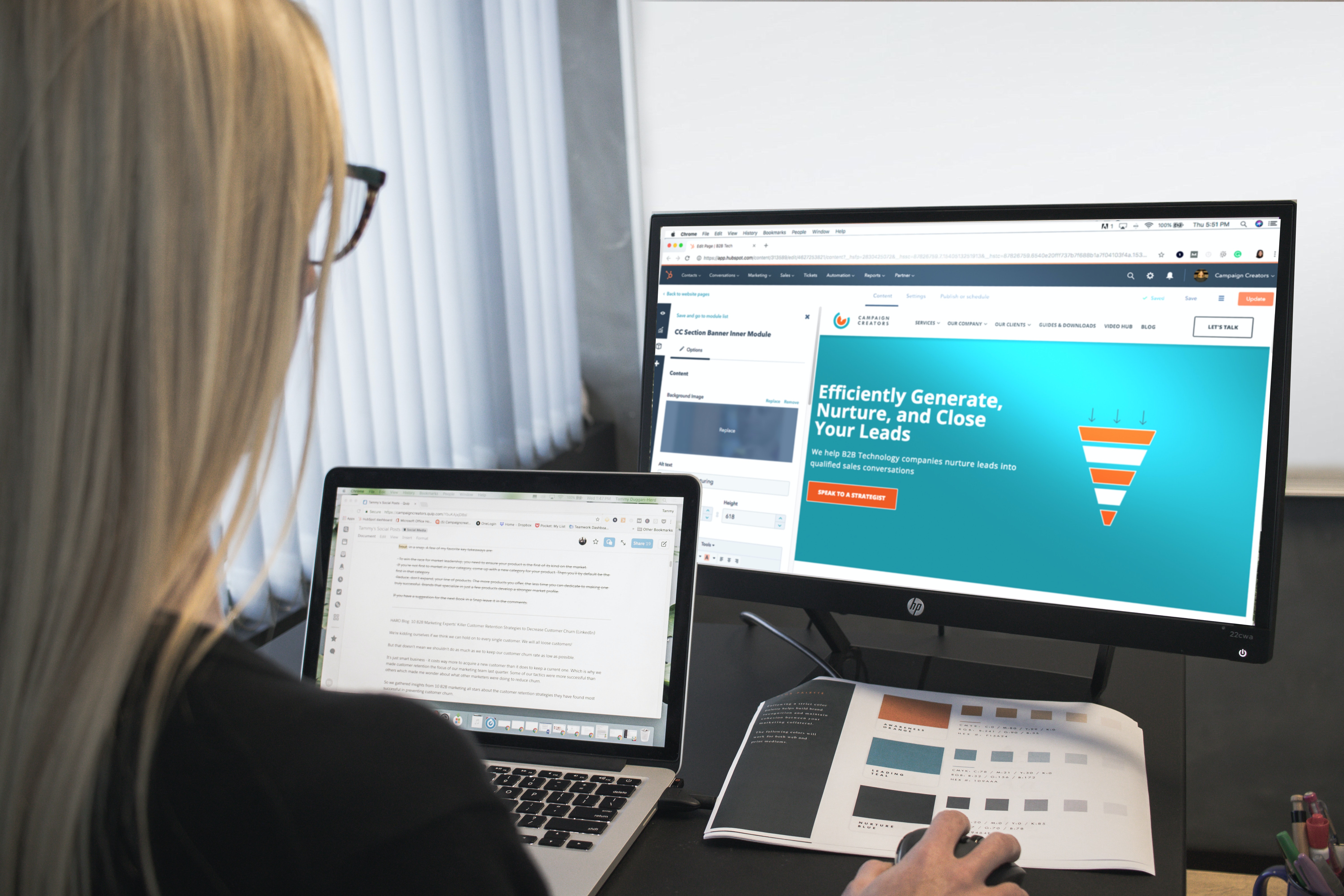 Molly Clark | July 29, 2021
You and your marketing team spent weeks toiling over an amazing email campaign. The content was perfect. The graphics for the landing page were gorgeous. You had the right targeted list assigned. You were ready for the new leads to come rolling in for your sales team. But after you published the campaign, there was nothing—no new leads, minimal email responses, and little traffic to your landing page. All you have is a frustrated sales team who is wasting too much time chasing down prospects instead of closing deals.
You're left confused. Why didn't the campaign work? What went wrong?
Finding the Right CRM & Marketing Tools For Your Business
Does this situation sound all too familiar? Has this happened to one of your email campaigns? If you've ever been at a loss for why a marketing campaign—or an entire marketing strategy—failed, you're not alone.
Whether your company is big or small, well established or just starting out, creating and executing the right marketing strategy can be challenging. That's why it's important you equip yourself (and your marketing team if you have one) with the right tools, data, and insight to make more strategic and profitable decisions. As a marketing professional myself, my tech stack can make or break my success, which is why I'm picky about what tools I use.
Why Use HubSpot Marketing Hub?
One of the most valuable tools I've come to rely on is HubSpot, a customer relationship management software (or a CRM). In short, HubSpot "offers a full platform of marketing, sales, customer service, and CRM software — plus the methodology, resources, and support — to help businesses grow better."
One of HubSpot's solutions is Marketing Hub, which is jam-packed with amazing tools that you can leverage to make your marketing campaigns produce the results you want to achieve! Like any good marketer, you probably want to know how! Let's dive into how you can use HubSpot Marketing Hub to execute the best marketing strategy for your growing business.
How to Use HubSpot Marketing Hub to Execute the Right Marketing Strategy
Have you heard of the phrase, "Knowledge is Power?" The analytics tool within HubSpot Marketing Hub is a great resource to empower you with the knowledge you need to determine what went wrong or what went right within any of your marketing campaigns. The analytics tool gives you data on many aspects of a campaign, such as what marketing channel is most effective or what the click-through-rate is on an email or on a blog post.
For example, if you are looking at an email you sent to potential customers, you can analyze how many times they opened the email and how many times they clicked on the call-to-action, or CTA. For a landing page, you can analyze how many times the contacts visited the page, how they got there (perhaps through your website or through a campaign email), and if they clicked on your CTA. Knowing this information can be vital to revitalizing a campaign that isn't working. If you can measure it, you can improve it!
Top HubSpot Features Every Marketer Should Know
Even more than diagnosing poorly working campaigns, HubSpot Marketing Hub also has features to help you improve your entire strategic approach to all of your marketing efforts. With automation tools, SEO optimization capabilities, as well as social media and lead tracking data, there are many ways to improve your understanding and interaction with potential customers as they travel through the buyer's journey.
Let's get back to our email example from before. What if there was a way to send a note to your sales team to let them know that one of their leads opened one of your marketing emails and clicked on some of the links you provided in the email body? With HubSpot Marketing Hub's automation tools, you can do just that! You can set up a workflow in Hubspot Marketing Hub's system that will automatically let sales know that their lead opened the email your team sent. Not only that, you can also provide your co-worker with what the lead clicked on and how many times the person read the email. What a great way to improve the potential of your marketing to turn into a closed deal!
Related Content: A Quick Overview of HubSpot Onboarding & Why It's Helpful
Create a Strategic Marketing Plan with HubSpot Marketing Hub
With HubSpot Marketing Hub, there are many ways to analyze data to figure out the best way to improve your marketing strategy. But, let's be honest, there is a lot to comb through. Between social media posts, social interactions, blog posts, emails, and landing pages, there is a ton of data! If your team is strapped for time (and resources) but you want to follow a strategic marketing plan using HubSpot's data, you may need to partner with a marketing agency to show you the ropes.
As a HubSpot-certified marketing agency, my team and I can help! Open Path is a trusted guide in the digital marketing space. We are here to help you dig through the HubSpot data, see what's working, and identify what needs improving. We'll work with you to identify a customized, ROI-driven business growth plan to quickly help you achieve your goals and put your company on a sustainable growth trajectory.
Get the Help You Need From a Trusted Hubspot-Certified Marketing Agency
Are you ready to begin a journey towards successful marketing campaigns? Schedule a call to finally diagnose your marketing problems and get them fixed!
View More Blog Posts