3 min read
OPEN PATH BLOG
B2B Expansion: Increase Your Market Reach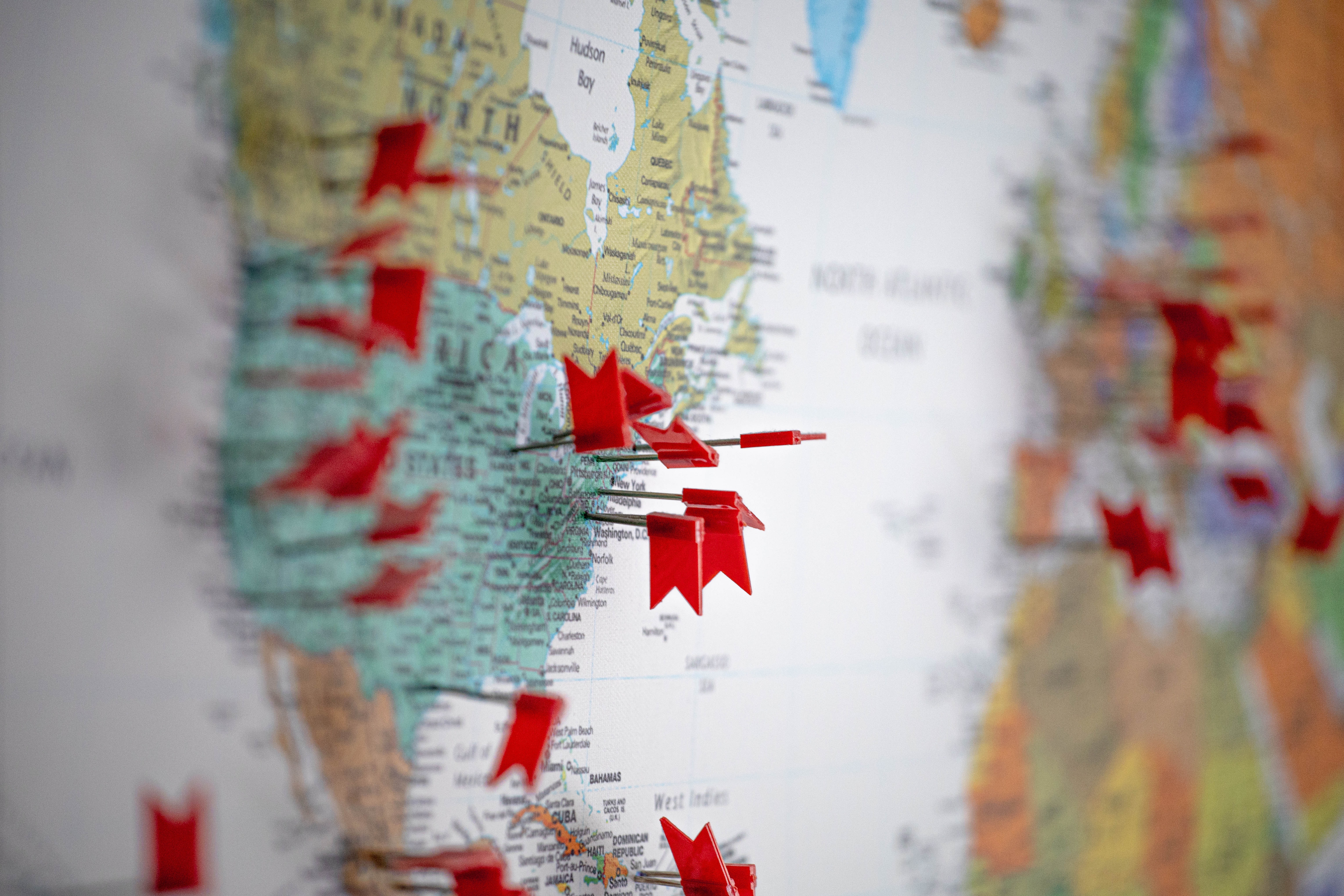 Chris Thornton | November 11, 2020
Your B2B company has a great reputation in your corner of the world. Although you're a small-to-medium-sized company, the few customers you have are fiercely loyal and sing your praises to others in the industry. Your company is modeled on consistency and service and you've approached your sales and marketing in a similar way.
This isn't to say that your products and services are only applicable to your specific geographic area. In fact, if someone in another country wanted to purchase from you, your company could easily arrange that. While you've been interested in expanding your market reach to new geographic regions, you don't quite have the manpower or budget to do so. Or, do you?
Increase Customer Reach by Expanding to New Markets
Seemingly out of left-field, your customers have been receiving some offers from competitors you didn't even know existed. Some have left your B2B company in favor of a new business in a different country! You're probably wondering how these businesses got a hold of your customers—you've never seen them at trade shows or advertised in your area. If this isn't your reality yet, it will be soon.
Just like you've been considering expanding your market reach into new geographic regions as a part of your business strategy, so have your competitors. And they've come from out-of-town and are preying on your existing customer base. This means that expanding your market reach isn't simply a future aspiration, it's a present necessity.
B2B Business Growth and Inbound Marketing
But how do you expand your market reach and effectively incorporate this goal into your business strategy? You simply don't have the funding or personnel necessary to travel out-of-town to B2B trade shows or invest in print ad campaigns in journals that circle the country. But, then again, your new competitors haven't done this either. So, how are they expanding their market reach?
Here's the reality of the situation: successful B2B companies are utilizing a digital platform to create an online marketing engine to engage new customers without geographical constraints. They're doing this by switching from a one-to-one, traditional marketing approach and into a modern one-to-few or one-to-many marketing approach.
To do this effectively, B2B companies are employing an effective inbound strategy. With an inbound strategy, rather than seeking out leads by attending one-on-meetings or going to B2B trade shows, your company allows leads to come to you through the use of a strong digital marketing platform.
Related Article: The Most Effective Business Building Strategy in a Digital World
The Right Strategy for B2B Business Expansion
With inbound marketing, your company positions itself as a valuable and authoritative industry resource through the development of useful content in the form of eBooks, webinars, blogs, and video resources. As prospective customers search for answers to questions relevant to your industry, they encounter your resources and reach out to you for help. Not only does developing an inbound marketing strategy provide you with new leads, but it also provides added value for your existing customers, increasing the likelihood that they'll remain loyal to your company.
How far is your potential market reach? Essentially, anyone with an Internet connection. When you execute an inbound marketing strategy, you meet your leads where they live, both literally and figuratively. Since your product is not geographically dependent, neither should your business strategy, which includes sales and marketing.
Employing a digital platform allows you to have the same impact and market reach as much larger companies. You don't have a multi-million dollar advertising budget. You don't have a global sales team. But with an inbound marketing strategy, you can make the same impact and impression as if you did.
Related Article: Increase B2B Sales & Align Your Team Using a Digital Platform
How to Market Your B2B Business with Digital Marketing
You may be wondering how an inbound marketing strategy works for your business, specifically. You have two options: you can either provide your existing sales and marketing team with the resources they need to create this type of business strategy, or you can reach out to an established online digital marketing firm to help guide you through the process. To determine the best way to implement an inbound marketing strategy for your B2B company, schedule a time to chat with an Open Path Growth Strategist. We can help you figure out how to implement an inbound marketing strategy proven to help businesses, like yours, expand their market reach and increase leads.
View More Blog Posts