Powerful Online Presence for Business
Do you ever feel like your company is invisible online?
A decade ago, companies relied heavily on trade shows, print ads, and cold calls to interface with potential customers. Salespeople would hand out business cards and brochures to lead customers to a company's website, which was usually designed with branding and delivering product information in mind.
While this used to be successful, it required significant time and money. In today's digital society, these types of tactics don't work as well as they used to.
The following are the top 4 steps you can take to help potential customers find you and generate more sales revenue.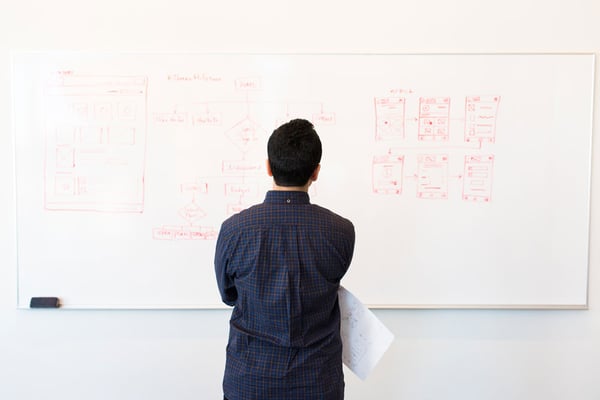 4 Steps To Build a Strong Online Presence for Your Businesses
1. Focus on Your Website's Domain Authority
Domain Authority refers to a search engine ranking with a score from 1-100 that predicts how well a website will rank on Search Engine Result Pages (SERPs).
When you type in a question or phrase on a site like Google, it will use hundreds of criteria to determine the results shown. Internet users are more likely to use a search engine that produces helpful and accurate results.
Therefore, search engines want to provide websites that have proven themselves useful to customers. This is where the Domain Authority comes into play. The higher the Domain Authority, the more likely a search engine will include that website on page 1 of a searcher's results.
Domain Authority uses a complex algorithm to compare websites. If two websites provide similar content and solutions, the website with a higher Domain Authority will appear earlier in search results.
Focus on the following factors that help build your Domain Authority:
- Number of pages in a website.
- Strategic and educational content built into your website.
- Improve the length of time viewers stay on your website.
- Encourage other websites with strong authority to link into your website.
2. Segmentation of Your Website Visitors into 3 Categories
Direct Traffic
This refers to a website visitor who perhaps received a business card or brochure at a tradeshow that includes your website's URL.
It also can refer to a visitor who received an email with a link to your website.
Branded Organic Traffic
This kind of traffic originates from a customer inputting your company name or something close to it in a search engine.
It also refers to customers who search for one of your products or a member of your sales team. These are customers who are already aware of your company before they begin their search.
Organic Traffic
This traffic refers to visitors who find your website organically through a search engine.
They are searching for a solution to their problem and will usually type in a keyword or phrase that refers to their problem. With a strong web presence, your website will appear early on in a search when you have strategically targeted specific keywords or phrases.
As previously stated, search engines want to provide reliable solutions. If your website offers solution-based digital content that is easily searchable, search engines will view your website as one of the best fit results. Around 98% of potential customers rarely go to page two of search results. It's crucial to rank strong enough to be on page 1.
3. Setting Goals to Expand into New Markets and Grow Sales
One of the main goals all websites should have is to attract Organic Traffic as defined above. These are customers who do not know your brand or company but find you when they search for a solution to their problem.
An achievable goal for many companies is that 50% to 70% of your visitors should come from non-branded Organic Traffic.
4. Implement a Strategy Designed to Build your B2B Company's Digital Web Presence
Digital Positioning Plan
Search engines need to be able to deliver your website to potential customers that don't know you, but need what you offer. To achieve this goal you need an understanding of your website's visibility, your competitor's visibility, and a plan that helps you compete with your message.
Technical Structure
Your website's technical structure should be designed to communicate what your company does and the solutions it provides to search engines in less than 0.300 seconds. Just complete a search in Google and see how quickly the results are presented to you.
Too slow and you miss out.
Develop "The Story"
Utilize online content to grab attention and present a solution-based story to web visitors.
Can a customer understand in the first five seconds what your company does, the solution you offer, and why they should explore your company further?
Convert Website Visitors to Leads
Does your website have landing pages in place with an offer and forms for visitors to become leads? Are there Calls to Action (CTAs) prompting visitors to take action and become a lead? Do your forms capture relevant questions that qualify leads for the sales team?
How to Start Building an Online Presence for your Business
Building a powerful online presence for your business is a journey that starts with simply knowing where you online presence is today relative to your competitors.
Our co-founders have a combined background in Manufacturing, Engineering, Information Technology, and Sales. Open Path understands how B2B markets work in the industrial, manufacturing, and SaaS marketplace and have the tools to build your company's digital presence. We can make your digital presence a lead generation powerhouse.
Blog Search
Subscribe Here
Recent Posts