6 min read
OPEN PATH BLOG
Everything You Need to Know for Successful B2B Email Marketing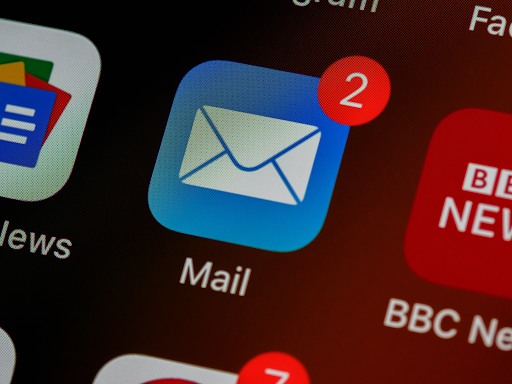 Luke Donahue | February 9, 2021
So, you're looking to drum up some new business with B2B email marketing, but for whatever reason, your emails aren't getting you the results you were hoping for.
The following could be true. Your emails are:
Getting sent to the recipient's spam folder
Being delivered to the recipients inbox but not opened
Being opened but not read or interacted with


If you're experiencing any of these B2B email marketing problems, don't fret! There are some simple ways to diagnose and treat your email woes.
In this blog, we'll help you:
Perform an email marketing autopsy and figure out where you went wrong
Show you how to write a B2B email that gets opened and interacted with
Share an example B2B sales email with you
If you'd rather read this kind of content as an eBook, click below for the free download!
Diagnose the Problem: Why Your Approach to B2B Email Marketing Isn't Working
The best way to pinpoint the problem with your emails is checking the analytics provided to you in your customer relationship management (CRM) software. You should be able to find this information in most CRM platforms simply by clicking on the email you sent. Here, you'll be provided invaluable data on your email's performance. For the sake of diagnosing an underperforming email, you'll want to track three specific components: Delivery, Open Rate, and Click-through Rate.
If you're not using a CRM for B2B email marketing, stop and click here! Employing a high-performing CRM is key to your company's success because it provides you with the necessary digital tools you need for sales and marketing communication.
Understand B2B Email Performance by Tracking Key Analytics & Data
Email Delivery Rate: Are Your Emails Making it to Your Recipient?
First check your email's delivery rate. Ideally, this number should be 100%, but a number around 95% is more realistic. If you find that your emails are consistently below this mark, that means you have a sizable number of emails that aren't even making it into your recipients' inbox. By default, this means your intended audience will never get your message.
One of two things is likely happening: The first is that the content of the message is being interpreted as spam.
Email clients use codes to determine this. Try rewording your email to make it seem less unsolicited. To determine if your content feels like spam, compare how one email performs over the other. If your delivery rate varies, then email clients likely think some of your emails are spam while others are not.
If your emails still aren't reaching inboxes, then you have a much larger problem on your hand that may be out of your control. If the domain name the email is coming from is blacklisted, then it will always be sent to the recipient's spam box or get bounced altogether. If this is the case, it means your company has a reputation with email hosts for sending unwanted emails. In order to fix this, you'll have to file an appeal to Google, Yahoo, MSN, or whoever the email host is.
If your delivery rate meets the mark, the next thing you need to do is check your email's open rate.
B2B Email Open Rate: Double-Check Your Subject Line & Preview Text
Like our last problem, this could be caused by one of two reasons (or both)! The first is that the email list you are sending to is simply not a good one. Did you purchase the list of contacts you're sending emails to? There's a decent chance that the people receiving your messages are simply too cold and find your products and services completely irrelevant.
For example, if you're selling software for oil and gas manufacturers but the person receiving your email runs a plumbing supply company, they're highly unlikely to open an email with the subject line, "Hey Friend, increase the efficiency of your oil and gas reserves!" To determine if you're working with a bad mailing list, go through the contact list and see what domain names you're sending to. For example, if you sell gym equipment, someone with the email address "greg@comicbookemporium.net" is likely not interested in your products and services. A general best practice is to never purchase a contact list. Rather, use an effective inbound marketing strategy that attracts and converts potential customers specific to your business.
Related Article: What to Expect from an Inbound Marketing Strategy
More likely than having a bad list of emails, however, is that your subject line simply isn't that enticing. Here are some things to consider when composing an email subject line:
Is the subject too long?
Does the subject sound too click-baity?
Have you tried including the person's name into the subject line?
Is there bad grammar or spelling in the subject?


Keep in mind that what gets someone to open up an email today, won't always do the trick in the future. Human behavior is always changing when it comes to emails and email marketing is a competitive space. When one practice starts working, the entire industry is going to shift to that. Eventually people learn how they're being targeted and change how they determine which email to open. Don't be afraid to take risks in order to get that email opened! Consider throwing in some emojis—be creative! Most importantly, never get stagnant. Make sure you're always keeping up to date with email marketing best practices.
If your delivery rate is good, and your emails are getting opened at a decent clip, then the source of your woes is in the email's content and, as such, you're experiencing a low click-through rate.
B2B Email Click-Through Rate: Motivating Your Reader to Take Action
An email click-through rate refers to how often your recipients opened your email, replied to it, or clicked an embedded link—aka performed the desired action (also called call-to-action or CTA).
Improving your click-through rate is the most difficult analytic to improve because there are a lot of variables that go into it.
Getting potential customers to interact with your message may require a combination of multiple corrections:
Is the desired action clear? Making an interactive CTA button can boost your email click-through rate.
Is the email formatted well? This means making the email aesthetically pleasing, having short paragraphs and clean bulleted lists. If people are opening up the email and not reading any of the content, your email is likely an eye-sore.
Where did you place the link(s)? Remember, you should usually have just one CTA per email. However, the same CTA can be used multiple times throughout your email.
Is the email's content engaging? If your content is too boring, recipients may lose interest before they even get to the CTA or know what they're supposed to do. Remember, if you wouldn't want to read this email, then your recipient definitely won't!
Is the email skimmable? Your recipient is likely receiving multiple emails in a day, so reading your email might not be a priority. You're in a tough competition for their time. People don't want to read a long email or a wall of text. Remember, by bolding and

underlining

, you can clarify what is the most important part of the email. This allows skim readers to quickly determine if the content is worth their time. If they perceive the email as too long or the message is unclear, they'll likely close or delete it.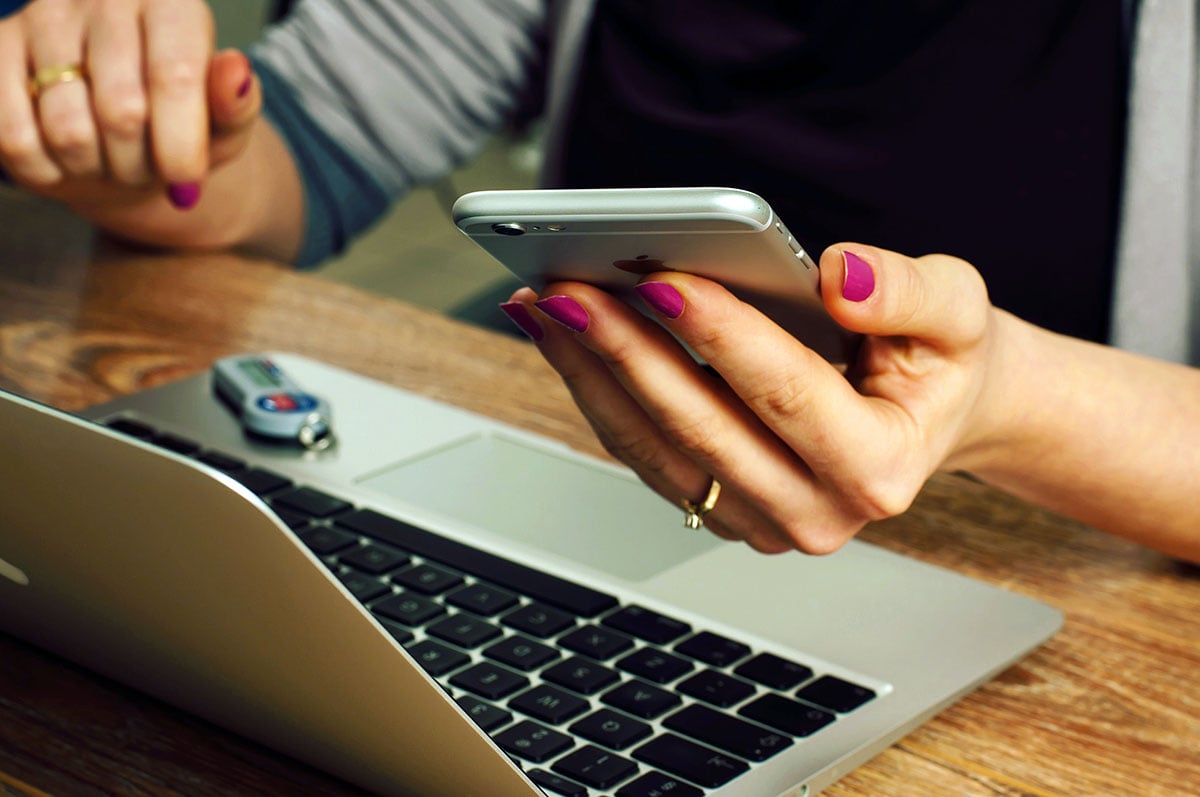 Must-Know Tips to Ensure B2B Email Marketing Success
In sports, athletes always go back and intimately dissect film from their games. They do this to figure out what they did right, what worked, and where they could improve. Do the same thing with your emails! If you had one email that performed better than most, go back and find out why! You may not have to reinvent the wheel. You may have the answer to your email woes in an email you've already sent.
Second, always have someone go back and read over the email you're about to send. What may be clear in your head as you write an email, may be a confused and muddled thought when read by someone else.
Finally, use testing tools if they are available to you from your CRM software. For example, HubSpot allows users to perform an A/B test. This means you can write two different emails with the same purpose. Your CRM will send both of these emails out to a certain percentage of your contact list. If one of those emails is outperforming the other, a CRM like Hubspot sends the winning email to the remainder of your contact list. Understanding what your audience wants to see through A/B testing helps you deliver the right content at the right time to the right audience.
If you need additional help getting started, take advantage of our free B2B email template you can customize to your company's needs. (The template is in the eBook download.)
When to Hire a B2B Marketing Professional to Improve Email Marketing Performance
If all of this seems like a lot of work or and you're still not getting the results you need to convert leads, you may consider reaching out to a specialized marketing agency for help. At Open Path Digital, we help B2B companies write effective emails as part of a proven digital marketing strategy. Would you like help acquiring better leads so that your emails are sent to potential customers at the right time in the right way? To learn more about sending an amazing email or even how to get more qualified leads, give us a call. We'd love to empower you to reach your marketing goals.
View More Blog Posts