6 min read
OPEN PATH BLOG
What to Expect from an Inbound Marketing Strategy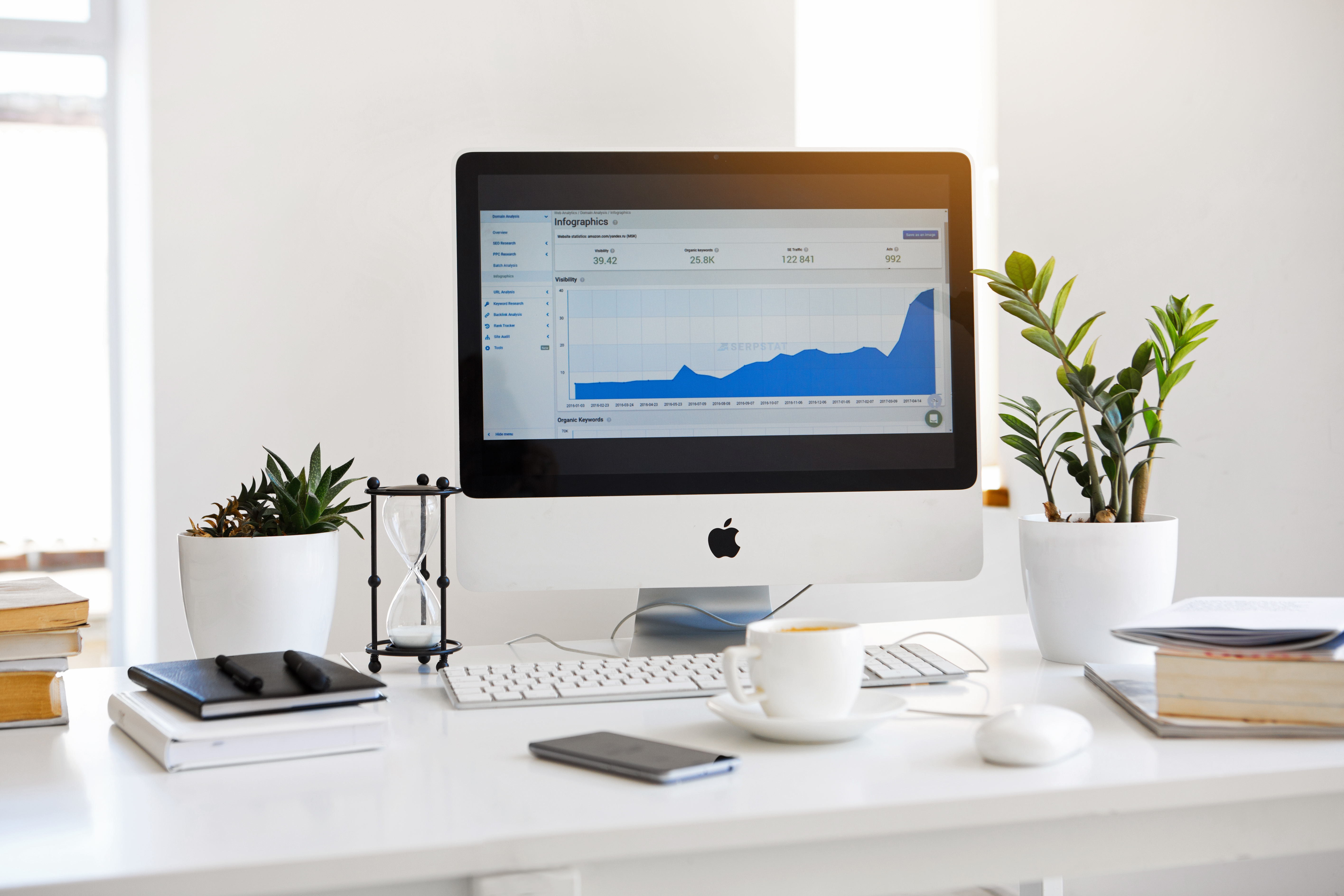 Luke Donahue | November 17, 2020
Inbound Marketing Strategy Principles
Simply put, old marketing techniques aren't working anymore. Although you have strong products and a great sales team, your clients are leaving and your leads are dwindling. In order to avoid your business tanking in an ever-changing world, you need a new approach to marketing. You need an inbound marketing strategy.
In this blog, we'll discuss:
The basic principles of an inbound marketing strategy
How to attract, convert, close, and delight website visitors
The importance of marketing metrics and how to incorporate website analytics into your inbound marketing strategy
If you prefer to read on-the-go, click below to download this content as a helpful eBook!
Let's test your knowledge.
The Basic Principles of an Inbound Marketing Strategy
Inbound marketing is broken into four simple steps: attract, convert, close, and delight. Each step is strategically created based on many factors, including but not limited to a potential customer's behavior, habits, decision-making, and where the person is at in the buyer's journey.
Inbound marketing is a conversation-based approach to sales. Rather than crafting broad messages and trying to cram them into as many inboxes as possible, an inbound marketing approach treats the customer as a conversation partner. Rather than the customer being viewed as some royal dignitary you're trying to exalt and sell to, the customer is viewed as a friend, an equal. The goal of inbound marketing is NOT about trying to complete a sale over email. The goal, rather, is to provide potential customers with tools and resources to help them make an informed and confident purchasing decision. When Inbound is done correctly, that decision will likely include your business.
Related Blog: Modern Marketing Concepts to Attract Customers Now!
Let's break these steps down so you can see why each one is essential to your overall inbound strategy, and how you can use these steps to ensure increased business profitability in the digital age.
Inbound marketing is broken into four simple steps: attract, convert, close, and delight.
Step 1: Attract
Turning Strangers into Visitors
At this step in the process, your potential customers are focused on finding an answer to a problem. In order to gain their trust, you need to prove that your business understands their struggle and can offer a helpful and relevant solution.
Your primary goal in the "attract" step: Determine who your ideal customer is and what problem this person is trying to solve. What avenue can you use to help solve this person's problem?
In the quiz above, we listed a few marketing techniques, like building a great website, writing blogs, sending emails, hosting webinars & podcasts, creating videos, etc... All of these best practices will help attract visitors, but it's crucial they are all strategically executed as part of your overall inbound marketing approach. To generate more leads, increase online traffic, and drive additional sales, you need more than just a good website or a single lead generator; you need a comprehensive digital marketing and sales strategy.
Let's move into step two.
Step 2: Convert
Turning Your Visitors into Leads
During the converting step, you'll start gathering your ideal customer's information so you send them valuable content—like whitepapers or eBooks—as well as helpful sales information.
Your primary goal in the "convert" step: Create opportunities for customers to click on your "Calls to Action" and visit your landing pages. Build your database in a way that makes the most sense for your business.
Step 3: Close
Turning Your Leads Into Customers
In inbound marketing, sending your customers frequent and valuable industry information is a great way of "nurturing" them and fostering a relationship between them and your company. While this approach is clearly helpful to your contact, it's also great for your business. Nurturing your contacts establishes your company's authority and presents your product as the perfect solution to their needs! Eventually, this will lead your company right into your closing pitch.
Your primary goal in the "close" step: Make sure you choose the right channel—the "how"—for closing your leads. Do some market research and discover what your competitors are doing and why. Most importantly, know your potential customers and select a channel that you believe serves them best.
Step 4: Delight
Turning Your Customers into Promoters
Even after you've closed a deal with a customer, your job isn't complete. You must now focus on keeping your new customer happy! Doing this ensures you keep your customer coming back to your company for your product or solutions time after time.
Your primary goal in the "delight" step:

As you strive to keep your customers happy and returning to your company,

think creatively

about how you can make them feel like a valuable customer!


Now that you know a little bit more about each step of the process, let's dig in deeper to better understand how inbound marketing actually works.
How Does an Inbound Marketing Approach Work?
More than just attracting prospects and customers to your website, an inbound marketing approach allows you to support and empower people, long after they've become a customer. Inbound marketing allows you to deliver solutions and opportunities that have a positive impact on customers and your business.
It works by identifying your ideal customer(s) (ICP) and creating unique and specific content to meet their needs. As such, your company becomes a knowledgeable resource that people will return to time-and-time again as they seek more industry-specialized knowledge. As you establish yourself as an industry authority through the quality of your content, leads become more qualified and will funnel into your sales team naturally.
Related Blog: Inbound Marketing vs. Outbound Marketing: Which is Best?
The First Two Steps: Attract and Convert
Your business begins by creating valuable content that will get your ideal customer's attention, then you begin by gathering their contact information in exchange for something valuable
These two steps do not always yield immediate results because at this stage, you're laying the foundation.
The Last Two Steps: Close and Delight
Your business now can use a series of useful emails with focused and relevant content to continue building trust between your business and your ideal customer. Now is the time to ensure they remain happy with your company by continuing to give them engaging content through social media and emails.
Take advantage of your existing customers—they can be the source of recurring sales!
How to Track Data Using an Inbound Marketing Strategy
Did you know that your business has the ability to track every step of your customer's buyer journey? This capability means that your sales team shouldn't waste time tracking down every trace of a potential prospect. With an effective inbound marketing strategy in place, your business can easily attract customers to your site who are already seeking your product or service at a time that is right for them!
This will increase your amount of qualified leads, translating to a higher amount of converted visitors that turn into buying customers.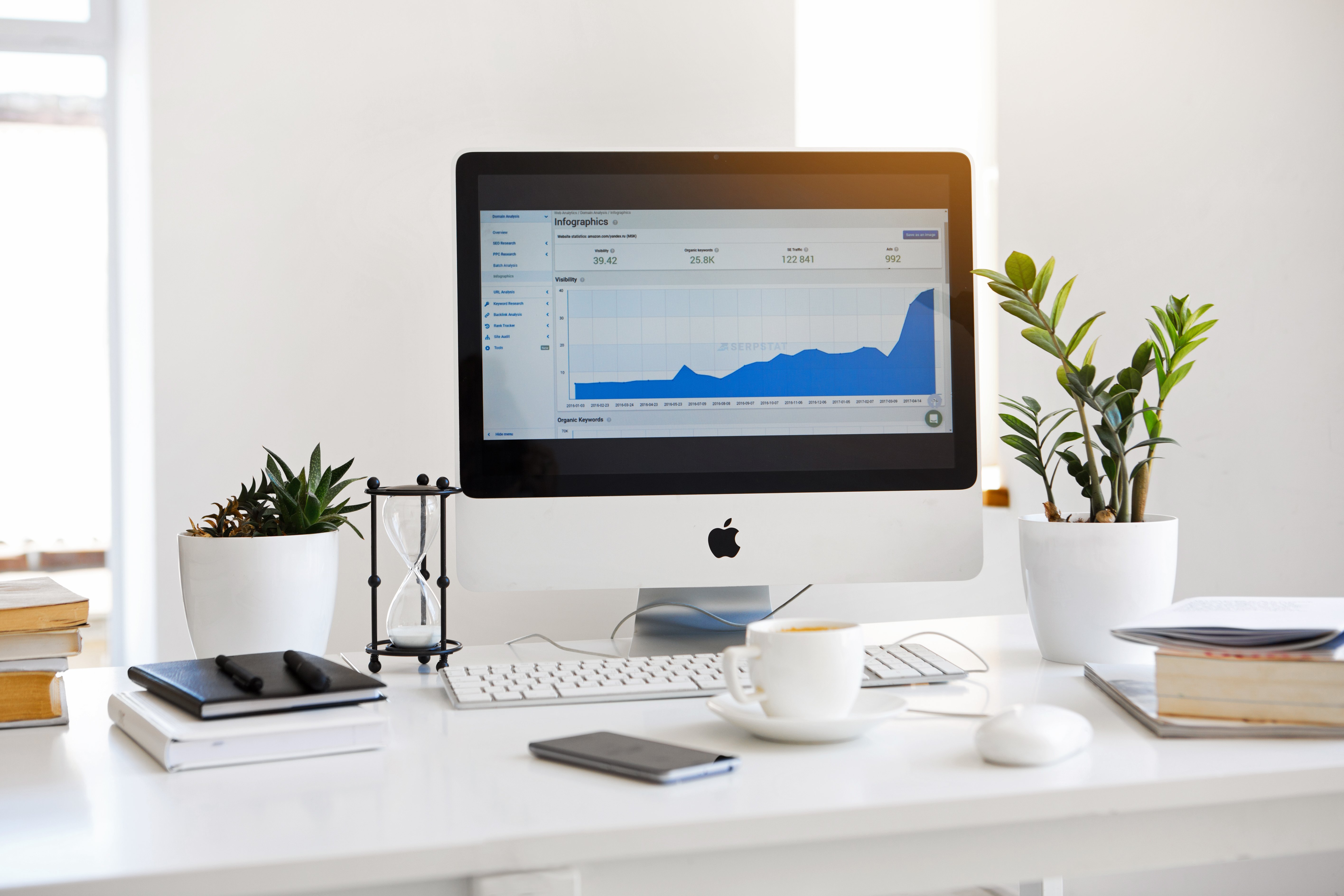 Related Blog: Open New Doors for Your Sales Team with a Digital Marketing Strategy
The Value of Marketing Metrics
Using the following metrics (and many others), you can determine where you are gaining or losing contacts through every step of the buyer's journey.
Conversion Rates

tell you how many prospects or customers have taken the desired action. These can be found in blog posts, landing pages, emails, and paid marketing efforts.

Visits

track to see how your efforts are working and also to learn what content your target audience wants to see and engage with. This could be on a webpage, blog, or specific real estate within your site. Visits are valuable KPI's (key performance indicators) your company should use to tailor content for your ICP.

Traffic Sources

monitor website traffic and will show you how visitors are finding your content and website, as well as help you better attribute conversions and ROI to specific channels. The types of website traffic that are important to track include organic, social, email, campaign, direct, and referral.

Leads:

Don't miss out on the opportunity to collect a prospect's data who is clearly interested in the content you're distributing! These prospects will be interested in your products or services.

Qualified Leads:

You can "qualify" leads based on different factors determined by your organization. These are often organized into Marketing Qualified Leads (MQLs) and Sales Qualified Leads (SQLs).

Customers:

Tracking the customers derived from your inbound marketing efforts are a major indicator in whether or not your inbound marketing strategy is working effectively.
Getting Started is Easier Than You'd Think!
Now that you know what an inbound marketing strategy is, you're probably wondering what it would look like for your business and how it fits into the rest of your overall marketing strategy. At Open Path Digital Solutions, we help clients go from mere wondering to actual execution and seeing real results. Whether marketing on a digital platform is brand new to your team, or you're simply looking for that extra stream of leads to boost business, we've been helping companies of various sizes and target audiences implement an inbound marketing strategy as a part of a greater overall growth engine for their B2B company. Even better, we can do the same for you!
Your next step is to schedule a time to talk with one of our growth strategists and you'll be on your way to further establishing your business as an industry leader that produces thoughtful and inviting content. We'd love to better understand your business and talk through how to help you grow your business using an effective inbound marketing strategy!
Related Article: Your Guide to Building a Marketing Strategy Framework
View More Blog Posts