2 min read
OPEN PATH BLOG
Digital Marketing Shifts B2B Business Development Strategy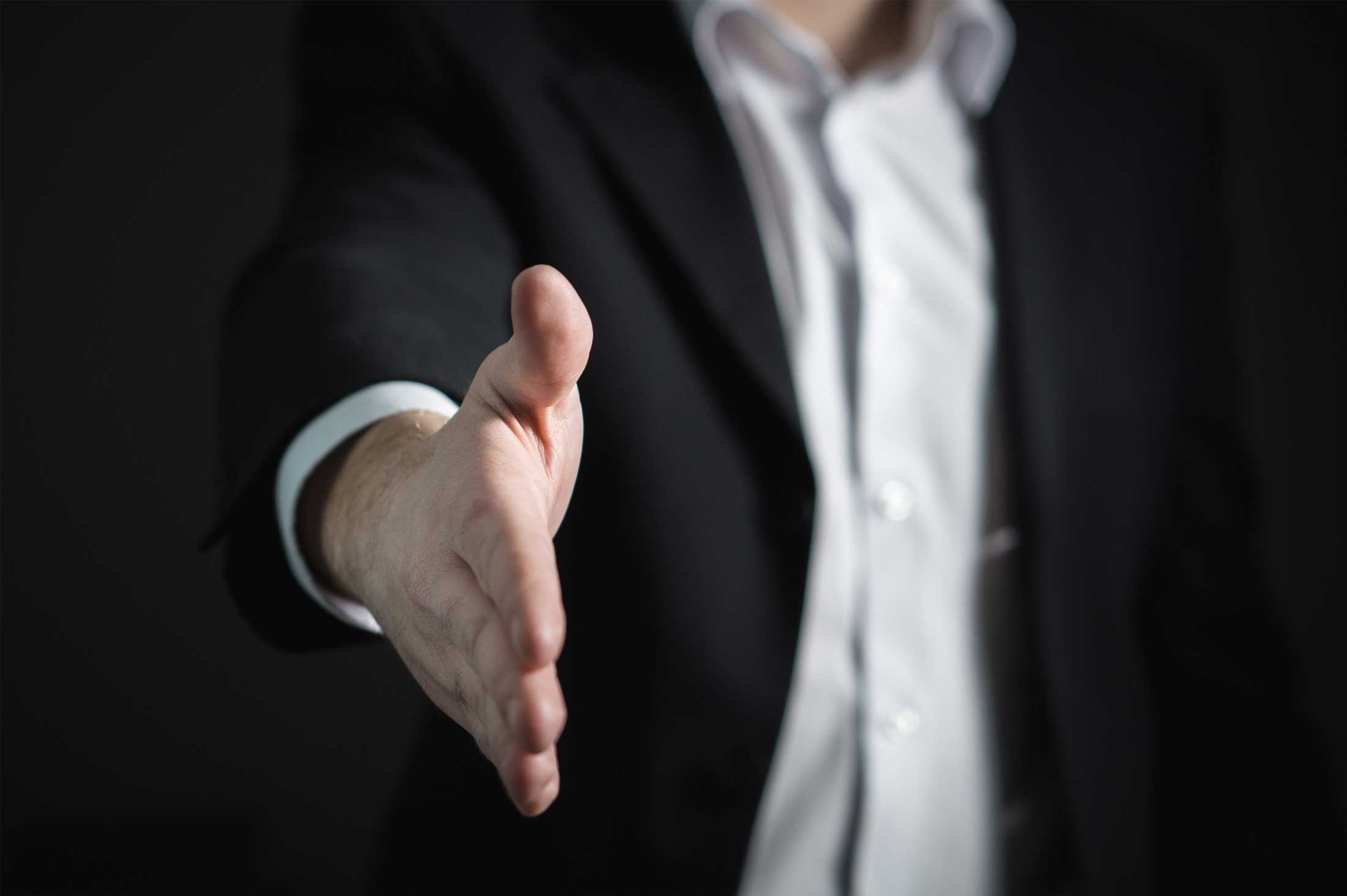 Chris Thornton | September 7, 2017
Historically, B2B companies have focused primarily on marketing their products through a manufacturer's reps and dealers. In recent years, however, sales reps and marketers have witnessed decreasing returns on these efforts.
A Shrinking in the B2B Sales Development Funnel
Sales organizations are reporting that cold calling, as a tool to drive new business leads, is decreasing dramatically in efficiency.
Decision-makers are too busy to waste time accepting cold calls and almost any information they need to solve a specific issue is readily available with just a few clicks on Google.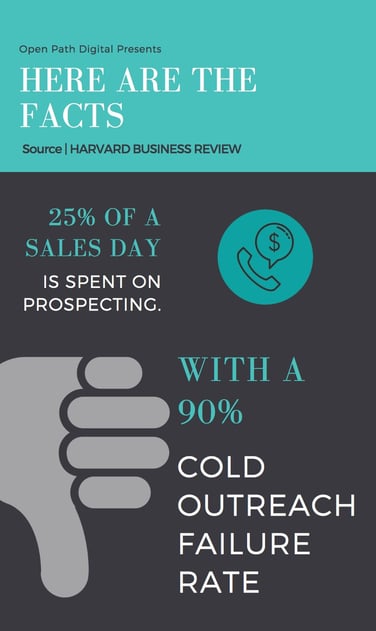 Related Article: Are Your Manufacturers Representatives Obsolete?
What is the Change in B2B Business Development Strategies?
Around 20 years ago, your company likely focused almost entirely on traditional marketing efforts such as trade shows, personal relationships, and print media to support new business development efforts.
After a salesperson took a potential customer to lunch and gave them a business card, the trip to the website listed on the business card was customary. The content was purely product-driven.
In 2017, Forbes projected digital marketing spending would reach $120 billion by 2021. They were wrong. Digital marketing is currently on pace to eclipse $400 billion dollars this year! This spending includes paid search, display advertising, social media advertising, online video advertising, and email marketing.
Why the shift?
Digital marketing has been widely reported to achieve results at one-third of the cost of traditional marketing. Digital marketing is more focused on helping potential customers find solutions to their problems, rather than the traditional approach of focusing solely on product data and specs.
Related Content: Transform Your B2B Company with the Right Business Strategy
Guidelines for Marketing Spend as a Percentage of Total Revenue
The Fuqua School of Business at Duke University, published data on the percentage spent on marketing by B2B companies.
As the trend is shifting toward digital, the actual percentage of revenue spent is relatively constant in the 7-8% of revenue range. For example, if on average a B2B company brings in $10-million in revenue, it should budget around $800,000 annually on marketing efforts.
Shift Towards A Digital B2B Business Development Strategy
Unlike traditional marketing, digital marketing and marketing automation software enables relatively easy ROI feedback on marketing spend. Over the last five years, spending on marketing analytics has increased by over 400%.
In addition to investing in analytics, building a strong brand and digital presence will require staff and, in many cases, third-party digital marketing services to come alongside your in-house marketing and sales teams.
Many of the skills needed to implement an effective digital strategy are extremely precise approaches and techniques change rapidly.
Some areas of expertise to consider include:
Marketing Strategist and Program Manager
Graphic Designer
Content Creation and management
Web Developer/Coder
SEO Specialist
Lead Generation and Sales Team Strategist
Social Media Expert
Furthering B2B Development with a Trusted Partner
A third-party service provider with experience in developing and implementing a new digital, B2B business development strategy may be your fastest and most cost-effective approach to helping your company transition out of traditional marketing.
Open Path Digital Solutions is a B2B business development agency that recommends a focus on developing a Strategic Marketing Plan as the most cost-effective step to first identifying whether your business and your services or products can benefit from a digital marketing approach.
If your business is a good fit, we can discuss how to move forward. Whether it be only a website redesign or implementation of a full-scale marketing program, including marketing automation, Open Path Digital has what you need to tackle new markets and generate warm sales leads.
______________
This blog was originally posted in 2017. However, since being first published, the trends identified back then have only intensified, especially given the COVID-19 pandemic. In this blog, I followed up on our observations back then and provide some additional insight to help you develop your B2B business development strategy even further.
Related Article: COVID-19 Shifts Strategic B2B Sales & Marketing Toward Digital
View More Blog Posts