You're likely reading this because your B2B company's sales and marketing efforts simply aren't working as well as they used to. That, or you've acquired a new business and it's struggling to turn a profit so you've been tasked to transform the company. Either way, your B2B company's success depends on your ability to increase leads, generate more revenue, and transform company culture. Without the right business strategy in place this task is impossible.
The good news is, a comprehensive business strategy utilizing modern sales and marketing techniques—including inbound (or content) and account-based marketing (ABM), and sales automation strategies—will ensure your B2B company's success now and create a cultural transformation in your company to drive sustainable revenue growth for years to come.
Prefer to read on-the-go? No problem! Download this content as an eBook using the link below.
A Business Sustainability Strategy Means B2B Growth
You're no stranger to the concept of a business strategy. As a highly successful leader, you understand the value of a good strategic plan. Unifying your entire business with corporate values, expectations, and strong value propositions is of high importance to you and your company. You've hired the right employees to sell your services and your customer service team is trained to keep your customers happy. But what if all of those efforts went to waste because of one missing detail?
Unfortunately, that's the reality for a lot of B2B companies: they've neglected to implement a digital marketing strategy as a part of their business growth plan. The reality is, you won't meet as many potential customers in the brick-and-mortar locations you used to. You won't as easily find your way into their inbox as you used to. You won't hear a human answer the phone when you call like you'd hope to. What started out as a general trend in the market, has now become the new norm in a post-COVID-19 climate. The right business strategy must incorporate a digital platform for B2B marketing and sales or your company will struggle to reach sustainability due to evaporating leads.
Related Content: COVID-19 Shifts Strategic B2B Sales & Marketing Toward Digital
A Digital Marketing Strategy Is More than Creating a Good-Looking Website
When you think of establishing a "digital marketing strategy," a lot of leaders think that means investing in an attractive website and employing a CRM or software for customer relationship management. But an effective digital marketing strategy is much more than that!
A digital marketing strategy is NOT just:
Your marketing plan
Your sales plan
A well-designed website
A series of emails
A blog full of interesting information on your company
Your company's podcast
A set of corporate values
Your social media profiles
Using a CRM
A digital marketing strategy is a comprehensive plan that helps your B2B company meet specific goals across all internal teams (sales, marketing, product development, customer service, and executive leadership) by increasing your company's digital presence, expanding market reach, and accelerating growth.
Related Content: The Most Effective Business Building Strategy in a Digital World
Key Components to Building a Comprehensive Digital Marketing Strategy:
Strategy: Gain the insight you need to fully understand your B2B company, its digital presence, and how it stacks up to its competitors.
Foundation: A deliberate project to build a digital foundation that ensures growth through your website, CRM, and a content development platform.
Acceleration: Align your marketing campaigns, content development, sales funnel, and service pipelines to increase the pace of growth for your company. This means you need to follow a comprehensive plan for increasing sales and driving change in your organization.
Expand your market base, take advantage of new growth gains, and ensure your digital marketing strategy is producing the greatest ROI.
Related Content: Gain More Insight on the 4 Key Components of a Digital Marketing Strategy
Understanding the Role of a Digital Marketing Platform in Your Business Strategy
As your customers' personal and work time is reoriented digitally, so must your strategies to meet them, which means you must equip your sales team with a digital marketing platform. At this point, you're probably wondering, "What does that actually mean? How does using a digital platform for lead generation and sales even work? Can you use the same techniques you're used to? Do you have to retrain all your sales staff? How much money will a digital marketing platform cost and how does it fit into my overall digital marketing strategy?
These are all excellent questions and ones you should be able to answer confidently before transitioning to a digital marketing platform for lead generation and sales. The fortunate truth is that there are simple answers for all of these questions, so don't get overwhelmed. We'll show you the right sort of questions you should ask as you look to reform your marketing processes through the execution of a digital marketing strategy. As we answer these questions with you, you'll come to see how easy and exciting the challenge of doing sales and lead generation on a digital platform can be!
Questions to Consider Before Implementing a Digital Marketing Strategy
In-Person or Online?: How to Equip Your Sales Team to Execute Your Digital Marketing Strategy
---
As we mentioned earlier, the opportunities to do in-person sales are dwindling and remote communication is now preferred by most businesses. But this doesn't mean that online lead-driving and marketing will result in the death of your ground units. Yes, the majority of your sales will continue to be driven online, but that doesn't mean all sales close the same way they began.
For example, consider the last hobby you took up. It's likely that your earliest stages of acquaintance with that hobby took place online. First it was a Google search, and then a couple blogs. Maybe even some YouTube videos. But, when it came time to buy, you likely purchased from someone you could communicate with personally, whether that was in-person or online. While running a B2B company isn't exactly like picking up a hobby, hopefully you get the general picture.
What does this mean for using a digital marketing platform for business growth? As far as lead acquisition is concerned, you can expect a major shift. New potential customers will be prospected primarily online. Regarding customer retention and closing sales, however, most of your current marketing techniques may stay the same. This means, the job of your sales team becomes much more refined. They won't be hitting the road or phone lines to draw interest, they'll be doing that to close sales. Simply put: your sales teams shouldn't be wasting time talking with cold-leads. Your digital platform should be able to hand-deliver highly qualified leads who know what your company sells and how you solutions can benefit their business.
Marketing on a digital platform means lead generation shifts to being done primarily online, while closing-in on those leads can be done at your sales team's preference, whether that be online or in-person. The quality of the lead will determine how you proceed.
Related Content: Open New Doors for Your Sales Team with a Digital Marketing Strategy
Your digital platform should be able to hand-deliver highly qualified leads who know what your company sells and how you solutions can benefit their business.
Fragmented Team or Fragmented Roles?: Align Your Team with a Digital Platform that Enables Everyone to Succeed
---
Tell me if you've heard this story before: A member of an account management team is consistently dealing with upset customers who have been completely misinformed on what their purchase does and what expectations they should hold. As such, members of the account management team are frustrated with the sales team for passing onto them clients who weren't properly educated on the company's products and services. Why would the sales team do this? It turns out, the leads they had been receiving were exceptionally poor and unqualified. As such, the sales team's frustration is pinned on the company's advertising department for failing to bring in the right leads.
I hope this isn't what you're experiencing, but if you're like a lot of B2B companies, it's an unfortunate reality. The way customers buy has shifted and now your entire marketing team is working harder with decreasing success. This has created internal fighting amongst your team and you're experiencing a fractured company culture. Your marketing team feels like their wheels are spinning in the mud. Your sales team feels like they're doing more work than ever before with less to show for it. And your account management team feels like they're dealing with more and more frustrated customers than ever before. All of this is symptomatic of a simple reality: Your customers have shifted their buying habits, but your company culture hasn't shifted its methods for selling.
As such, everyone in your company is having to make up ground by taking on a larger role than they need to. Simply put, sales shouldn't have to qualify their own leads. Account managers shouldn't have to educate their clients on what they just purchased. Marketing shouldn't have to know every trick under the sun to create leads. When the roles of marketing become confused and conflated, your team becomes fragmented.
When the roles of marketing become confused and conflated, your team becomes fragmented.
How do you bring balance back to your workforce? How do you ensure your employees are a master at their own role, and not merely a jack of several tasks? It doesn't require a complete overhaul of your sales and marketing teams. All you need is a little help from adding a digital marketing platform to your lead acquisition strategy.
How does this work? When you employ a digital platform to your marketing strategy, you establish a new stream of incoming qualified leads. With these additional leads, the stress and pressure on the rest of your marketing team is significantly reduced. With more qualified leads, your sales team can spend more time closing sales, rather than wasting effort on fruitless cold calls, emails, and in-person encounters. Since the lead is already educated and qualified, once the deal is closed and the customer is passed on, their new account manager isn't wasting their time educating them. Instead, they are keeping customers happy and well positioned to purchase more products and services. Additionally, your advertising team is then liberated to focus on specific and targeted campaigns, rather than worrying about making sure everyone in sales is fed decent leads.
So, rather than having infighting and bickering amongst your employees, implementing a digital platform for lead generation and sales means your teams become properly aligned with specific roles fragmented based on their competencies and capabilities. By properly dividing roles, you experience excellence in what your team members individually do best.
Related Content: Increase B2B Sales & Align Your Team Using a Digital Platform
One-to-One or One-to-Many?: Incorporate the Right Digital Approach into Your Business Strategy
---
Those familiar with traditional sales methods know that the human touch to any sale is vitally important to making a personal connection and appeal to the buyer. As such, the "one-to-some" or "one-to-many" approach to doing sales feels like a betrayal to this approach and one with suspect success. Consider the abysmal rate-of-success for cold emails, which are sent in mass to just about anyone with little-to-no openings or responses.
But what if I told you there is a way to be just as personable and effective as in one-to-one methods, while communicating with a one-to-many approach? Herein lies the beauty of marketing from a digital platform. Online lead generation means you're receiving highly-qualified leads in bulk. As such, you can design emails, webinars, and specialty content intentionally to fit the persona of your perfect target audience. Since these leads will be highly similar, you can market to all of them simultaneously, while still preserving the personalized touch that you and your sales team are used to.
Related Content: The Art Behind Generating the Right B2B Sales Leads
No one knows what sort of customers are buying from your company better than you. You know the names and faces of the individuals who depend on your great products and services to make their business run. As you develop content on your digital platform that draws current and potential customers to your business, you do so with them in mind. It's crucial you establish who your ideal customer persona (ICP) is and your target market. By developing content with a particular customer in mind, you simultaneously market to thousands of customers just like them.
More than just knowing who your ideal customers are, you must also know where they're at in the buyer's journey. As you dig into building out content for your ICPs and ideal target markets, you'll need a deep understanding of the buyer's journey. For now, you just need to understand that "The buyer's journey is the process buyers go through to become aware of, consider and evaluate, and decide to purchase a new product or service (Hubspot)."
Keeping all of this in mind, you'll find the same intentionality, personableness, and success you find in one-to-one marketing, just with a larger potential impact and more impressions. This isn't to say the one-to-one approach is going away. In fact, there are key times when it will be crucial for your company to focus on a one-to-one or one-to-few marketing approach. As your digital platform captures leads that are at the ripe time in their buyer's process for making a purchase, you may choose to close deals or build deeper connections with a personal meeting or phone call.
Related Content: The Buyer's Journey: How B2B Customers Find Your Business Naturally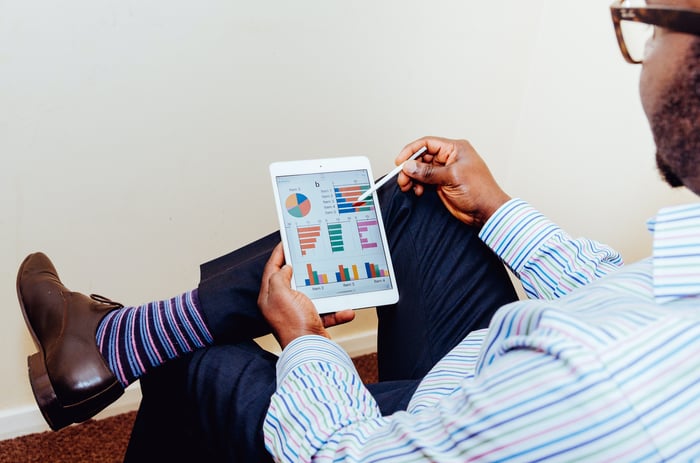 Finding The Buyer or The Buyer Finding You?: Using the Inbound Methodology to Increase Lead Generation
---
Your sales team is used to hitting the road, going to trade shows or stopping by various offices looking to establish rapport and connection with potential buyers. What about marketing on a digital platform? Does sales and lead generation work the same way or is there a way to get potential customers to reach out to you on their own initiative?
When you do marketing and lead generation on a digital marketing platform, you work to establish your brand as a market leader and authoritative content provider. Here's how it works:
Your team builds valuable content in the form of blogs, webinars, videos, and interactive media that assists potential customers as they seek valuable information on a problem they have or a solution they're looking to find. This content is centered around a set of keywords and topic clusters that your future buyers are searching for. As they do their own independent research, they stumble upon your content and find it useful, and they give you their information, becoming a qualified captured lead.
But how do you determine what sort of search criteria to build your content around? To do this, you need to imagine yourself as your ideal customer and ask yourself, "What problem am I trying to solve? What solution can help me?" Once you identify key phrases that answer these questions, you can use search tools and analytics to help you determine the right content to create for your potential customers as they go through the buyer's journey.
In order to figure out how to get potential customers to find you online, you need to develop a Digital Positioning Plan. This will help you understand where your company stands in relation to your competition and areas you can improve and expand upon. Often, successful B2B companies will hire a marketing firm to create a Digital Positioning Plan, or digital marketing strategy, to gain an outsider's perspective and to gain access to helpful analytics and software.
Regional Range or Limitless Range?: Expand Your Market Reach
---
Most small-to-medium sized businesses have established themselves as a regional provider of goods and services. As larger businesses move in on your territory, however, this regional range can become too restrictive and cause you to lose sales simply due to the sheer size and marketing budget of your competition.
Herein lies the powerful potential of having a content-rich digital platform to expand the range of your business. As you build content that is easily discoverable on search engines, people from just about anywhere can find out about your business without the need of a formal ad campaign. Sure, your larger competition can pay for keyword search ads, but that simply isn't a sustainable strategy. When you've built your own content, you create a sustainable search presence that doesn't require paying Google to get noticed.
By building a content-rich digital platform and establishing yourself as an industry authority, you make yourself accessible to customers wherever they reside. Doing this not only bolsters your already-reputable regional presence, but makes you known as a reliable partner wherever your services are needed.
More People or More Power?: Do More with Less
---
"Does implementing a digital platform for lead generation and sales involve a massive investment in new labor costs? Why not invest in what I've already been doing? If I need more sales, why not simply hire more salespeople?"
These may be the sort of thoughts running through your mind, and you may not be wrong depending on your business. But here's the reality: traditional forms of lead generation and sales are slowing down further and further. You could hire some more salespeople to help get your revenue generation on track, but is this a valuable ROI?
Rather than doubling down on a form of marketing that is continuously growing less effective, what if you could simply rejuvenate the sales team you already have? As mentioned earlier, your sales team needs some help. They are getting tired, burned-out, and disillusioned with what they are doing. They are simply not making enough sales and, therefore, not making enough money.
When you implement a digital platform for lead generation and marketing, you are building a growth engine (see below). The time-consuming, revenue-deficient process of acquiring qualified leads -- which makes you no money -- is done automatically and liberates your existing sales team to close sales on those leads -- which makes you lots of money.
Ask yourself (or your sales team), how much time do you spend trying to acquire qualified leads? The less time they're spending on fruitless prospecting and the more time they're engaging with leads that are willing and ready to buy, the more revenue they are generating for your company.
You could hire another sales rep, sure. But they are only going to be as effective as anyone else. With a lead-generation machine on a digital platform, however, all team members are spending more time closing sales, rather than qualifying leads. For the same cost of hiring one additional salesperson, you could be doubling, tripling, or even more, the sales of your existing hires.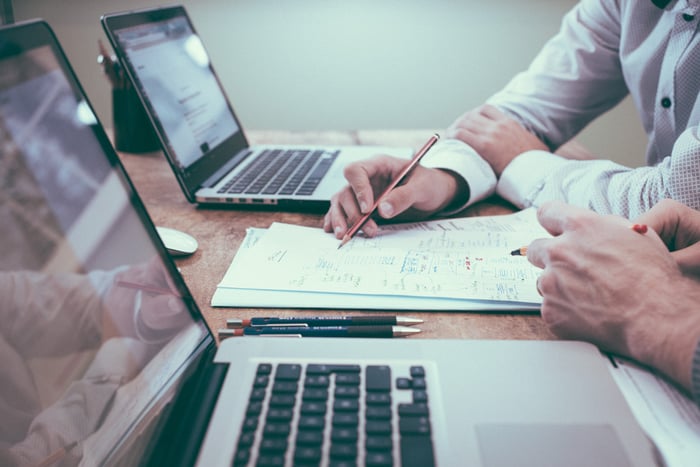 Refill the Tank or Rebuild the Engine?: Making Traffic Sustainable
---
When many people think about building brand awareness online or doing online marketing, they imagine setting aside some of their advertising budget to purchase some pay-per-click or pay-per-impression advertising through Google, or interrupting someone's YouTube leisure time with a video ad. While there is a time and place for these efforts, they are only a small component of your digital marketing strategy.
Simply paying Google or Bing to prioritize your content in searches or media consumption is a sort of "refilling the tank" approach. Sure, it will get you from point A to point B! For example, if you're looking for a little more traffic on your website — you just released a new product, you want to promote an upcoming webinar, or you want to target a competitor — then buying an ad is a great idea! The problem with this, however, is that maintaining that exposure can get expensive and it simply isn't sustainable. As soon as your ad campaign is over, you are back to where you were before. Rather than replacing content efforts — including the use of keywords and a topic strategy — your paid ad campaigns should complement your in-depth content.
Related Content: Why Paid Ads Alone Won't Establish Your Company's Online Presence
This leaves you with questions like, "What if I 'rebuild my engine?' What if I could get a lot more miles per the proverbial gallon?" The quality of gas you put in an engine won't change the engine itself. For optimal performance, you need an "engine rebuild."
In your digital presence, an "engine rebuild" means establishing your domain name as a trusted resource and your brand as a content expert. Rather than paying for a high-search position, you'll achieve that naturally as your branded content is recognized for the value it has. This is done through developing quality content — blogs, webinars, videos, and ebooks — that potential customers are looking for and need. As they naturally discover your content, search engines start to automatically direct people to it. By rebuilding the engine on your digital platform, you create a sustainable web presence that isn't fueled by expensive ad campaigns.
But just like any engine, you'll need the occasional tune-up, things to help keep the momentum going. On a digital platform, this means adding and updating content from time-to-time to send out to your captured leads and maintain your authority on search engines. At the end of the day, by rebuilding the engine instead of merely refilling the tank, you're spending a lot less money advertising and receiving a bigger ROI for your efforts.
Related Content: Must-Know Tips to Expand Your B2B Company's Market Reach
In-House or Contract Out?: Ensure You Have the Right Resources to Execute Your Business Strategy Successfully
---
By now, you're convinced: with an established digital platform running on a growth engine, you can ease tensions with your marketing team by generating a sustainable source of qualified leads that helps your sales team and business make more money. As well, you expand your market reach by making your brand easily recognizable and searchable on the web. You're convinced of the why, but unsure of the how.
Building a digital platform is crucial to the future of your business, but admittedly, it's a relatively new area for your marketing department. You could go out and hire a new employee who could take care of all of this for you, but it doesn't seem like a viable option. You still wouldn't have access to all of the needed digital tools, like analytics and trends, nor would you know which CRM is proven to work for your business. On top of that, could one marketing employee know how to develop content, build the backend of a website, understand SEO, and be a strategy expert? There's so much involved in developing and maintaining your digital marketing platform. You could hire multiple people, but it's doubtful a company of your size has the budget to take on that many new hires.
… Or, you could look outside your organization for some expert help and guidance.
By finding a trusted digital marketing firm as your partner, you could contract out the process of designing, building, and implementing a digital marketing platform with a growth engine for lead generation and sales. This approach ensures you and your team can focus on your job with the peace of mind that experts are executing your vision.
Open Path Digital Solutions has been working with companies just like yours looking to jump into online marketing, but unsure of where to start. We sit down with your team and get to know you and your business personally, allowing you to be the content experts, while we put your knowledge into digestible content for prospective customers. We do the market research, run analytics, study data, and ensure your content goes out to the right audience at the right time. To serve you best, we have experts with an in-depth understanding of the entire growth engine process. We like to think of ourselves as your partner, empowering you to better serve your existing customers and share your great products and services with the thousands of people out there who need your business, but just haven't found you yet on the web.
Related Article: Business Transformation Through Strategy Consulting
Blog Search
Subscribe Here
Recent Posts