---
As a Freelancer, you have all sorts of jobs that need to get done. In this post, we will go into the many hats worn by Freelancers. If you are just now looking to branch out on your own, there is nothing here to be afraid of. You just want to be aware of these different aspects and think through how you want to handle them.
After all, the organization you left behind had all sorts of people who specialized in these things. You often wondered why things worked the way they did, knew you could do it better or really had no idea how. Today, we will explore the many opportunities that face a new freelancer. For the time being, sit back and ponder and, in future post, we'll explore each of these!
Now, remember the immortal words of the Jedi Master:
"NO! Try Not! Do or Do Not! There is no Try!"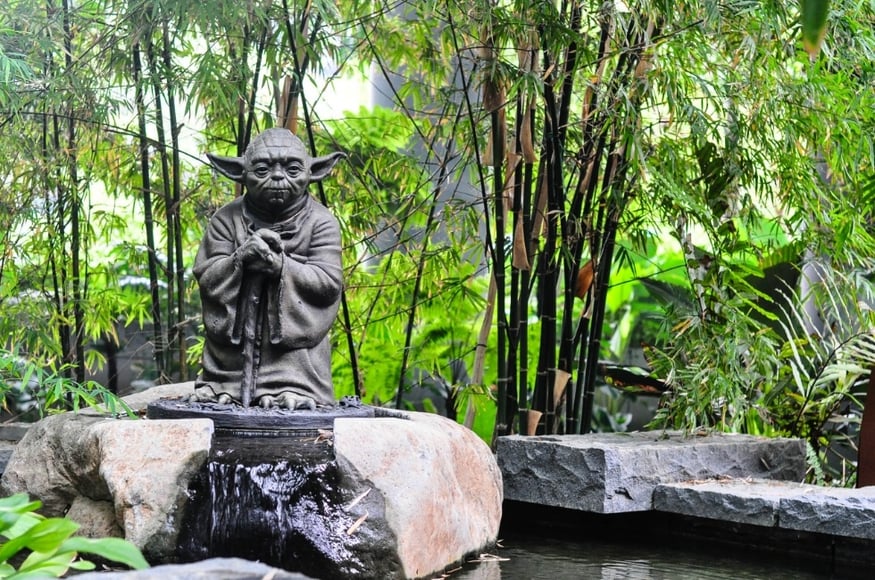 Today, we explore the backbone of why you want to be in business for yourself. You want to be a web developer, a UX designer, a graphics artist. You have a specialty or you are a great generalist. You want to work on a project without all of the interruptions. You want to deliver an end product to your client that they can be proud of and that they will give you a fair price for a good product. Now that you are into it, you find out there is more to it that just developing code.
Here are now a list of things that you need to have a general understanding of:
1. The Marketing Hat
You have gone out on your own. You are sitting beside your phone waiting for it to ring. Really? Did you give this much thought before you started out? How do you expect to get your clients? How is your website? What does your material look like? Is it professional? When someone looks at your website, can they translate that into what their project would look like if they decided to choose you?
2. The Sales Guy Hat
You've been called in on bidding a project. You need to understand their expectations but this is a time to tell them why you believe that you can handle this particular job. You need to be able to articulate to the potential client in non-geek terms why you believe your services are better than anyone else they could possibly choose. What makes you stand out above the rest? What is your claim to fame? Know why you are there and what you can offer. Be ready to negotiate your terms. Don't give yourself away. Every hour you work that is not at your best rate is an hour you are not working for someone else.
3. The Contract Administrator Hat
What do you use to insure that both you and your client understand the scope of work to be performed? Make certain that it is spelled out. If you are working on an hourly basis on whatever the client wants you to, how do you measure success? If you are working on a project, how do you know when it is complete. Make sure that it is in writing and the client fully understands that you want to work within the scope of the project. You will both be satisfied with a completed project.
4. The Project Manager Hat
That's right. You get to visit with the client once you have him signed on the dotted line and work through the project from top to bottom. You need to know how many hours this is expected to take so that neither you nor your client is surprised by the outcome. Then, you need to manage your project. Know where you overbid and know where you underbid. Over time, you will get really good at this.
5. The Finance Hat
"Really! I have to understand Finance!" Well, only if you want to know if you are making any money! You really don't need to be a cost accountant but you need to know how much of a profit you are making off of each and every job. How are you doing against the budget you planned.
If you are charging by the hour, it may mean that you have provided your client with an expected number of hours and therefore, he has budgeted his plan accordingly. Always keep your client in the know on how your are running against your budgeted hours and where you are seeing the gaps. The better informed, the more likely there is not a surprise at the end of the project.
Also, this is the hat that takes care of the money! When the client doesn't pay on time, what do you do? But most of the time, this is the fun one. It's the one that takes the money to the bank!
6. The Developer Hat
Now, you finally get the opportunity to show them what you have. You work day and night - because you can - and you deliver a magnificent product to your client. Then, you find out - "It's exactly what I asked for but not what I wanted!"
Quickly, you are back to the drawing board. What could you have done better? What is the best approach to knowing you will be successful in the end.
Carpenters have a saying, "Measure twice, cut once." The best way you can make sure your client is completely satisfied is to keep them in the loop all the time. Make sure that the ultimate decision maker is in the mix from the beginning.
7. The Support Hat
Once the final product is delivered, how do you plan to support them. Is this something that the client will maintain themselves or will they contract with you on an hourly basis to deal with issues that arise. Make sure you have a user acceptance period in your contract. The user has a certain number of days once you have released the final product to determine if there are any issues. Once that is complete, move immediately into the support role and make certain your client knows it.
I could go on for a really long time - but I'm now actually curious to hear your thoughts on this: Are you self-employed? If so, what do you enjoy most about it? What are the things that you have found in your process that you wish you new when you got started. If you are not currently self-employed but are considering it, give us a shout! We'd enjoy getting to know you and sharing our experience traveling this path!
In the meantime...
Why not check out our new eBook on The Essential Guide to Digital Marketing. Why not market yourself while you're at it!!
Subscribe Here
Recent Posts